The team at Vitalia Health Care would like to say thank you to all of our amazing patients for making 2013 such a great year for us. We wish you and your families a Happy Holiday season with good health and prosperity in the new year!

Our Gift of Health: As a thank you gift, we would like to extend an offer of 15% off consultations and 10% of services (IV therapy, body composition assessment, acupuncture and Bowen Therapy) valid from December 9, 2013 to January 31st, 2014 – why wait till the New year to kick start your health resolutions? Call us today! Please mention the promotion when booking your appointment.
As of January 6th, 2014, our business hours will be as follows:
Monday 7:30am – 3:30pm
Tuesday 7:30am – 3:30pm
Wednesday 7:30am – 5pm
Thursday 7:30am – 6pm
Friday 7:30am – 5pm
Saturday 9am – 5pm
Vitalia Holiday Business Hours
From December 23rd – January 1st
Open December 23, 27, 28, 30 – 9am – 5pm
Closed December 24-26, 31 and Jan 1st – resume regular schedule Thursday, January 2nd 7:30am-6pm
Dr. Alibhai will be away December 19-January 1st
Dr. Luis will be available for her regular hours for consultations, except Monday, December 23rd (11am-2pm) and off Friday December 27th.
Dr. Rivet will be available his regular hours for consultations
IV Days
Monday Dec 23 9-1pm
Saturday Dec 28 9-5pm
Monday Dec 30 9-1pm
Resume regular schedule Thursday, Jan 2nd 9-5pm
---
Healthy Holiday Chocolate Ideas!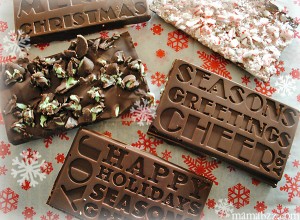 Perfect for the upcoming holiday season – check out this article from Dr. Jennifer Luis on getting back to the basics and how your family can enjoy chocolate again (with recipes included)!
Not many people can say that they do not like chocolate, especially kids. The health benefits of cocoa beans have been researched and shown to reduce heart disease and cancer incidences in populations which have a higher intake of natural cocoa (Kuna Indians living on Panama's islands). Processing of cocoa into the types of chocolate common in the USA and Canada removes some of the naturally occurring flavonoids which are protective of the cardiovascular system. The addition of refined sugar and dairy reduces the positive effects of the anti-oxidants and can lead to more negative effects associated with blood sugar dysregulation over time. So what does all this mean? Go back to the basics and consume cocoa in the most natural, unprocessed forms that are readily available in health food stores.
Cocoa nibs are usually found in resealable containers and are either organic or conventional. On their own, the nibs are quite bitter and have a strong taste that kids may not enjoy. Some people will add these nibs into homemade energy balls or smoothies (see recipes following). Cocoa powders are also readily available, look for organic options which usually ensures reduced processing and no additives.
I have decided to share below my top 3 recipes for incorporating cocoa into snacks for the whole family. Please feel free to comment or add substitutions or changes that you have made and enjoyed. The original sources are included for your reference.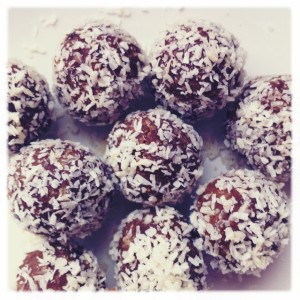 Cocoa Energy Balls
(source "Whole Life Nutrition Cookbook" Alison Sergersten)
This is a great protein-rich, healthy fat-rich, anti-oxidant-rich recipe that tastes fantastic!
Ingredients:
2 cups raw walnuts
1 cup Medjool dates (pitted)
5 tablespoons organic cocoa powder
shredded coconut to coat
In an "s" shaped blender or Vitamix, add the walnuts and blend until a thick paste is made.
Add in the pitted dates adn cocoa powder and blend until well mixed.
Roll into 1 – 1.5 inch balls, then roll the balls in shredded coconut.
Enjoy!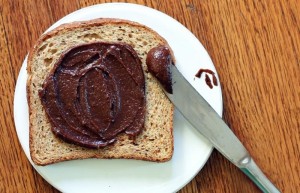 Healthy Nutella spread
(source chocolatecoveredkatie.com )
My kids love this recipe, I overheard my son bragging to his friends that I made this healthy Nutella that is dairy-free and tastes "amazing". I get a hug from him each time I make it!
Ingredients:
2 cups raw hazelnuts (filberts)
1 1/2 tbsp pure vanilla extract
1/4 cup cocoa powder
1/4 cup plus 2 tbsp maple syrup or agave
1/4 tsp sea salt
2 tsp coconut oil (optional but helps with creamy texture)
1/2 cup milk of choice (I prefer unsweetened chocolate almond milk)
To remove skins from hazelnuts, roast for 8-10 minutes in the oven at 400F. Rub the nuts together in a cloth, producing enough friction to remove skins. This takes time and effort but too much skin in the final mixture does alter the taste so do your best.
In a Vita-mix or food processor, blend the nuts until a nut butter has formed.
Add in all the other remaining ingredients and blend until smooth.
Store in the fridge for up to a week (but I bet it won't last that long!)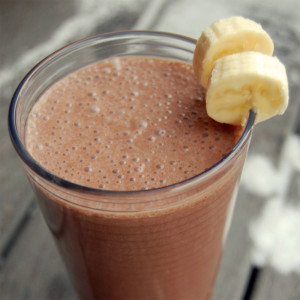 Cocoa Power Smoothie
(original recipe).
This is a huge hit in our home. Often this will be an after school snack before the kids head out to their sporting practices or as part of breakfast. The trick is finding a protein powder that tastes good and doesn't contain sugar.
Ingredients:
1 scoop protein powder (Sugar-free chocolate New Zealand Whey with stevia is what we are currently using)
1 tsp cocoa nibs
1 tbsp almond or peanut butter
1/2 or more frozen banana
3-4 ice cubes
1/2 – 1 cup milk (I use unsweetened chocolate almond milk but any of the nut milks would work very well). For a thicker smoothie, use less milk
Add all of the ingredients into a Vita-mix or other high-powered blender and mix until smooth.
Enjoy!
Sincerely,
The Team at Vitalia Health Care