Enjoy this month's newsletter that focuses on heart disease, acupuncture and stress management as well as massage therapy for sports injuries!

New at Vitalia Health Care: Like us on Facebook for a chance to win a gift basket of supplements from Cyto-Matrix (value $200)!! Draw will be held at the end of June!
Father's Day Special: Treat your dad to any of our services and you both receive 20% off! For the month of June, all Dads will receive a complimentary Body Composition Analysis ($40 value!) Call or email us for more information, don't forget to mention the newsletter!
Heart Disease and Chelation Therapy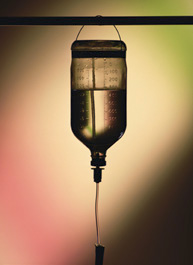 Heart Disease is the #1 killer in Canada. It also remains the number one cause of death in the developed world. Men are more likely to develop heart disease than women.
Atherosclerosis (or hardening of the arteries) is a slow process that gradually progresses over time. The earliest evidence of atherosclerotic plaques can be seen in children as young as five years old.
Risk factors for CVD include a poor diet high in saturated fat, lack of exercise, being overweight, smoking and having high cholesterol. Often overlooked is the role that heavy metals play in the development of CVD, especially lead and cadmium.
Many animal and human studies have found a link between heavy metals and hardening of the arteries. The link seems to be the strongest for lead and cadmium. Although the exact mechanism is not clearly understood, it is believed to involve a combination of oxidative damage, free radical production, inflammation and deposits of calcium along the vessel walls. Heavy metals also result in damage to our DNA, changes to cholesterol in our body to more damaging forms, and depletion of one of our most important antioxidants, Glutathione.
The best way to remove these toxic metals from your body is Chelation Therapy. This involves administering a specific chelating agent (EDTA, DMPS, or Vitamin C) intravenously.
If you suffer from Cardiovascular disease including high blood pressure, angina, shortness of breath on exertion or you have coronary artery blockage, chelation therapy may be right for you. Call us today for more information.
Acupuncture as Part of Stress Management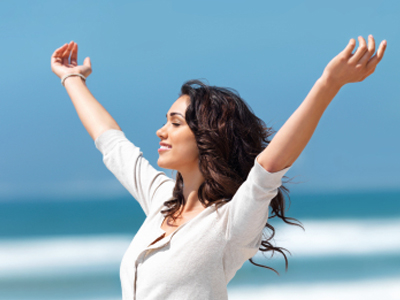 It is becoming more common knowledge that stress effects the body more than just feeling a bit tired from a rough night of sleep. For a detailed discussion of the interconnections between stress and physical/mental symptoms in a recent article written by Dr. Jennifer Luis, please click here "The Nature of Stress".
Acupuncture is a therapy that has existed for around 5,000 years and is still commonly used, especially when both physical symptoms and mental/emotional symptoms co-exist. Not many therapies in the western world are able to treat these two groupings of symptoms. For example, stress can cause fatigue, muscle tension, brain fog, insomnia, weight gain, anxiety attacks and more.
With the use of Traditional Chinese Medicine and acupuncture, a protocol can be developed to address all of these health concerns at the same time. Sessions are 45 minutes long and it is recommended to book at weekly intervals for 6-8 weeks. The needles used are very thin and are placed in various locations throughout the body. Most patients do not feel pain or discomfort when the needles are in place.
For more information on how acupuncture can be used as part of a strategy to reduce the effects of stress on the body, please contact us for an appointment with Dr. Jennifer Luis!
Massage Therapy and Sports Injuries

Massage therapy can be an excellent accompaniment to leading an active lifestyle. Whether you are a marathoner, a casual tennis player, or simply bike to work, there are plenty of things a registered massage therapist ca n do to help you.
A massage therapist can work with you to address muscular and joint imbalances, tightness, and other dysfunction, which can help prevent injuries and reduce wear and tear.
If you do get injured, the skills of an RMT can help greatly speed up your recovery. Registered massage therapists can reduce inflammation and pain, restore mobility, and advise you on rehabilitative exercises.
Living an active lifestyle is certainly not all about injury; massage therapists can help you with performance, as well. Some massage techniques can restore balance in the body, manually stretch and lengthen the musculature, and increase body awareness and coordination.
Check out Vitalia's website for more information or call to book your session with Matt Lovick, RMT!
Gluten Free Recipe of the Month
Coconut Lime Chicken with Almond Dipping Sauce
(Recipe source: Whole Life Nutrition Cookbook)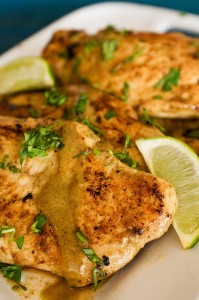 This easy to prepare meal will attract even the pickiest eaters. The chicken can also be replaced with tofu or tempeh for the same delicious results!
Recipe:
2 large organic boneless chicken breast, cut into 1-inch cubes
virgin coconut oil, for sauteing
Marinade:
2 tablespoons coconut milk
2 tablespoons lime juice
2 tablespoons wheat-free tamari
Almond Lime Dipping Sauce:
6 tablespoons almond butter
1/4 cup freshly squeezed lime juice
1/4 cup coconut milk
1 to 2 tablespoons tamari
1 tablespoon agave nectar
1 to 2 cloves garlic, crushed
Place chicken breast pieces into a bowl and cover with the ingredients for the marinade. Stir chicken and marinade together with a spoon to evenly distribute. Let chicken marinate for about 20 to 30 minutes.
Heat a 10-inch skillet over medium-high heat. Add about one tablespoon of virgin coconut oil. Then add chicken pieces. Saute, stirring frequently, for about 3-5 minutes, or until chicken is cooked through.
Place all ingredients for dipping sauce into a bowl and whisk together until the mixture is thickened and well combined. Sauce can also be warmed on the stove in a small pot over low heat.
To serve, divide dipping sauce into four small serving bowls for each person to dip chicken into.
Enjoy!
Interested in more delicious recipes? Pick up your copy of Whole Life Nutrition Cookbook at Vitalia today!
Sincerely,
The Team at Vitalia Health Care