National women's health week traditionally starts on Mother's day, but we think that women deserve more than a week! As spring blossoms and we start cleansing our homes and our closets, a special consideration should be made about our health. Did you know that naturopathic doctors can provide thorough physical examinations including breast exams and PAPs? We are medically trained to perform these services and to provide treatment.
What's the difference between making an appointment with your MD and your ND for a physical exam? When visiting your Naturopath, the appointment will last between 30 – 45 minutes and includes a full physical – ears, eyes, thyroid, mouth, heart, lungs, abdomen, nervous and muscular systems, skin, hair and nails. An optional breast and female pelvic exam can complete the physical when requested. In BC, the current guidelines suggest that cervical cancer screening (PAP) is scheduled every 3 years in individuals with a history of normal results. During this appointment, your ND will ask about current symptoms, your menstrual cycle, and discuss labs that have been done and concerns that you are having.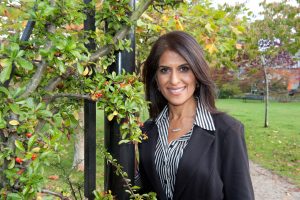 Naturopathic doctors have many treatment options to address common female conditions. Vaginal yeast infections, bacterial vaginosis and HPV infections including abnormal cells on the cervix can be treated using herbs, vitamins and sometimes pharmaceuticals if warranted. When looking for alternatives to LEEP procedures or other invasive treatments to remove abnormal cells, discuss what other options are available with your ND. Naturopathic physicians use successful protocols in the least harmful and least invasive way to resolve ailments. We will also provide diet and lifestyle suggestions for both prevention and as part of treatment.
Often performing a physical exam brings to light concerns of health that require addressing. Subtle details such as changes to skin, hair or nail texture, yellowing of toe nails or new pigment changes to skin can be noticed by a trained eye. Hormonal involvement and digestive health will give exterior clues such as these – both areas of wellness where naturopaths excel. To book your physical examination, please contact our front desk staff.
Yours in health,
Dr. Jennifer Luis, ND