Covid 19 Procedures
CLEANING AND SANITIZATION PROCEDURES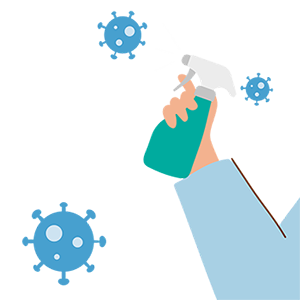 Before opening, our clinic has been thoroughly cleaned and sanitized.
Air filtration and ventilation has been improved.
Our team has increased the frequency of cleaning all surfaces, especially commonly touched surfaces and equipment.
Appointments will be staggered to allow time to sanitize the exam table and all equipment between patients.
IV chairs and all pillows will be covered with disposable protective covers and replaced before each patient.
Washrooms will be cleaned and disinfected regularly.
SCREENING AND TEMPERATURE CHECK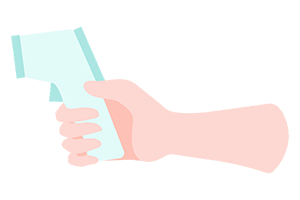 All patients will be pre-screened before their appointment by a pre-screening checklist. This checklist will be emailed 2 days prior to the appointment (with your visit reminder) and will be reviewed by one of our team members. Anyone who has symptoms associated with COVID_19 will not be permitted in the clinic. For more information on Covid 19 symptoms please complete the COVID-19 SELF ASSESSMENT TOOL
All patients will have their temperatures checked and recorded. Anyone with a fever will not be permitted to enter the clinic.
MANDATORY MASKS AND PERSONAL PROTECTIVE EQUIPMENT
Frequent hand washing and PPE's such as masks or face shields will also be mandatory for all our team members.
We ask that you bring a mask to your appointment. A mask will be provided if you do not have your own. Our building managers have also requested masks to be worn in the lobby and elevators. Please note only 2 people are allowed in the elevator at one time. Use of the stairwell in a safe manner is encouraged.

PHYSICAL DISTANCING

We have limited the number of patients we are booking per day to allow physical distancing.
The waiting area and IV rooms will be limited to 2 patients, treatment rooms will be limited to 1 patient at a time.
We have placed clearly marked indicators on the floors to maintain distancing.
A plexiglass barrier has been installed at the reception desk.
At this time we are not accepting Drop In appointments. Please phone/email us or book online click here
VIRTUAL APPOINTMENTS
Phone and video consultations are available and encouraged.
WE ALL NEED TO WORK TOGETHER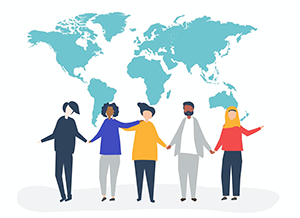 Before Your Appointment:

Please complete the Health Check Screen prior to your appointment. You will receive this 1-2 days before your appointment.
We are encouraging pre-payment of certain treatments. Contactless payment options are available. Please update your credit card information (see below)

When you arrive:

There is a maximum of 2 people in the waiting area. Please wait outside until a team member gets you.
Please do not arrive any earlier than 5 minutes before your appointment. Please do not bring friends or family members with you unless they are necessary for the appointment (accompanying minors, for special needs and for language translation)
We will ask you to sanitize your hands and wear a mask. Your temperature will be taken.
You will be escorted to the treatment room by one of our team members. Please refrain from walking around the clinic without an escort.
Use of washrooms is for emergency use. Please use the washroom before coming into the clinic. There is 1 washroom available on our floor.
Refreshments will not be provided by the clinic.

After your appointment:

Avoid standing in the waiting area. If you must speak to reception, please wait outside if you see 2 people waiting in front of you. One of our team members will call you in when ready.
Booking your next appointment will be completed in the treatment room by your practitioner or by email/phone.
Pre-payment of certain services is encouraged.
CANCELLATION POLICY
Cancellation policy will be strictly enforced click here. We are reducing the number of patients we book per day. Please provide 24 hour notice if you cannot make your appointment so we can book another patient who may be waiting.
Thank you for your understanding and adherence to our new policies. With the slow reopening of our clinic, we are doing our best to protect the health and safety of everyone. We need your cooperation and thank you for doing your part.
Participate in Touch-less Payment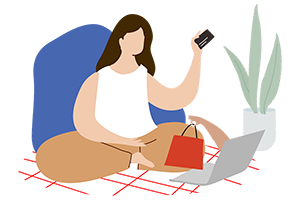 1- Log in to your Vitalia Health Care account click here
↧
2- Click Credit Cards on File (on the left)
↧
3- Add your credit card info and the billing address associated with that card
↧
4- Click Save Credit Card
↧
5- Your card will only be charged with your consent