Vancouver Thyroid Centre

Do you suffer from fatigue, hair loss, dry skin or are you experiencing weight gain even though you eat well and exercise? Do you suspect you may have a thyroid condition even though your blood tests are normal? Do you have a family history of a thyroid condition and are concerned you may have a thyroid disorder?
At Vitalia Health Care INC in Vancouver we take an integrated approach to treating thyroid conditions. This approach looks at the whole body, identifying and treating the root cause of a problem. Analyzing nutrient levels, gut functioning, the immune system, balancing hormones and reducing stress may all have a positive effect on thyroid function and may help you achieve optimal health ultimately improving the way you feel! You don't have to live with hypothyroid symptoms. Naturopathic Medicine may help!
The first step is an initial assessment with one of our Naturopathic physicians, Dr Tasreen Alibhai ND or Dr Elizabeth Miller ND. From this appointment, thyroid function will be investigated using information from your health history, physical examination and laboratory testing.
Specific vitamin levels that may affect thyroid function will also be discussed, measured and optimized. If stress is a concern, cortisol and other stress hormones may also be measured as they may impact thyroid hormone levels and conversion. Thyroid autoantibodies will also be measured to rule out Hashimotos Thyroidits, the most common cause of hypothyroidism.
WHAT IS HYPOTHYROIDISM?
Hypothyroidism is an under active thyroid condition where the thyroid gland does not produce enough thyroid hormone to allow the body to function optimally.
The main function of thyroid hormones is to regulate a person's metabolism.
Hypothyroidism is a common condition. According to the Thyroid Foundation of Canada, about 1 in 10 Canadians suffer from a thyroid condition. As many as 50% are undiagnosed!
Early signs and symptoms may occur years before any abnormal laboratory results. Therefore, early assessment is important as many other health issues may be associated with an underactive thyroid. Some of these conditions include cardiovascular disease, other auto-immune conditions, Diabetes, and more.
Common symptoms of Low thyroid function or hypothyroidism include:
weight gain
morning aches and pain
swollen eyelids
puffy face
fatigue
difficulties with recovery after exercise
low libido
menstrual irregularities including missed periods or heavy periods
hair loss, dry skin, dry hair, facial edema
cold hands and feet
loss of the outer 1/3 of the eyebrows
fat pads above the clavicle
When it comes to your thyroid health, there are various factors that may impact how well your thyroid is functioning and how well your body is responding to these hormones. Through a thorough patient assessment including laboratory testing, our Naturopathic Doctors work with you to develop a personalized treatment plan to optimize your thyroid health and help you feel better!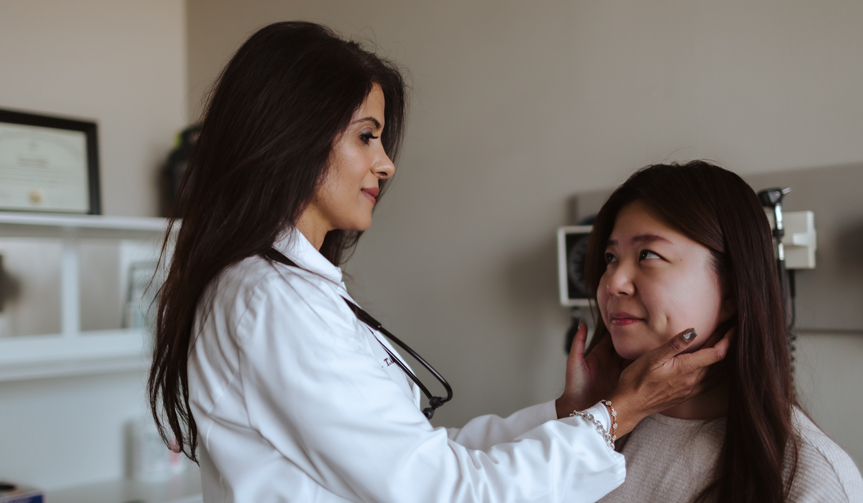 LABORATY TESTING FOR THYROID CONDITIONS
At Vitalia Health Care in Vancouver we utilize Laboratory testing to assess thyroid function and rule out Hashimoto's or Graves Disease. The following hormones are typically measured:
TSH (Thyroid stimulating hormone). The normal range for TSH is quite broad. Many people do fall within the normal range but still experience symptoms of low thyroid. Therefore, T4 and T3 levels are also measured to get a more accurate reflection of thyroid function.
T4 is the most abundant hormone produced by the thyroid gland but it is not as active as T3.
T4 is converted to T3 mainly in the thyroid, liver and kidneys. Factors that may affect this conversion and therefore how effectively thyroid hormones are working in the body include:
selenium deficiency
stress
heavy metals such as cadmium, mercury or lead
low protein intake
chronic dieting
chronic illness
decreased liver or kidney function
Reduced conversion of T4 to T3 may lead to hypothyroid symptoms
T3 is the most active thyroid hormone. About 20% is produced by the thyroid glands. The other 80% is converted from T4. Some people are not able to convert T4 to T3 at an efficient rate. They may experience hypothyroid symptoms even though TSH and T4 levels fall within the normal range. Some people who are taking T4 hormone replacement (Synthroid or Levothyroxine) may also continue to experience hypothyroid symptoms if they are not converting T4 to T3 at the rate the body needs. In this case, a combination of T4 and T3 thyroid hormone replacement may work better for them.
TPO (Thyroperoxidsae antibodies) and TG (Thyroglobulin antibodies) may be measured to rule out an auto-immune thyroid condition or Hashimotos Thyroid.
REVERSE T3 is produced from T4. High RT3 levels may indicate reduced transport of thyroid hormones into the cells. This means thyroid hormone has difficulties entering the cells where it is metabolically active. Thyroid hormone does not work effectively if it cannot enter the cells. One important marker of thyroid activity is intracellular T3 levels. Elevated RT3 is a measure of reduced thyroid transport into the cells.
Increased RT3 levels are shown to be mostly due to the reduced transport of the T3 into the cell and not due to increased conversion of T4 to RT3 National Academy of Hypothyroidism A high serum RT3 may be a marker for reduced uptake of T4 into the cell. The freeT3/RT3 ratio may correlate with intracellular hypothyroidism even if other lab values of thyroid hormone are within normal levels.
Conditions that may be associated with elevated Reverse T3 levels include:
insulin resistance
diabetes
obesity
chronic fatigue syndrome
fibromyalgia
Genetic testing. A common genetic mutation seen in Hypothyroid patients is the MTHFR mutation. This genetic mutation reduces the ability of the body to detoxify and may be linked to the severity of Hashimotos. In a study of 125 patients with Hashimoto's, the MTHFR and MTRR gene mutation was more frequent in patients with severe Hashimoto's compared to mild Hashimoto's (1)
Genetic methylation testing can identify these SNIPs. If you have these mutations and have Hashimoto's, certain supplements and dietary suggestions may help support methylation, overall thyroid function and improve your symptoms.
OUR COMPREHENSIVE THYROID TESTING
At Vitalia Health Care in Vancouver, our comprehensive thyroid testing is a blood test that measures TSH, Free T3, Free T4, thyroid antibodies and Reverse T3.
Additional tests may also be recommended depending in the individual patient and whether they have been diagnosed with Autoimmune Hashimotos Thyroidits. These may include:
Additional tests not listed above may also be recommended. Your Naturopathic physician will discuss her recommendations during the initial consultation.
Complete Thyroid Evaluation
Some people experience hypothyroid symptoms but are told they do not have a thyroid condition as their TSH values fall within the reference range. In these cases, we suggest a more comprehensive thyroid evaluation.
At Vitalia Health Care in Vancouver, we begin with testing 6 markers of thyroid functioning through a blood test. These markers include TSH, free T4, free T3, Thyroperoxidase and Thyroglobulin antibodies as well as reverse T3. This comprehensive laboratory testing takes a more in-depth analysis of how well your thyroid gland is working and how well your cells are responding to your thyroid hormones.
Certain nutrients including iron, vitamin B12, vitamin D, iodine and magnesium all influence how well your cells respond to thyroid hormones. Genetic snips that affect methylation (MTHFR and MTRR) may affect how efficiently cells can take up and respond to thyroid hormones.
Sex hormones, stress hormones and thyroid hormones work together in a well-balanced system. If one system is out of balance, the other hormone systems are affected. Advanced laboratory testing for thyroid treatment may include testing of both sex and stress hormones. Reducing stress levels and balancing sex hormones can be an important part of overall thyroid hormone treatment.
At Vitalia Health Care we take a whole-body approach when treating a thyroid condition. As you can see, there are many systems in the body that affect how you feel. We analyze all the different systems that are relevant to you. Your personalized treatment plan is customized for your individual health. You do not have to live with hypothyroid symptoms. Our goal is to help you balance your hormones, achieve optimal health and feel your best! Book an appointment today.
HASHIMOTOS THYROIDITIS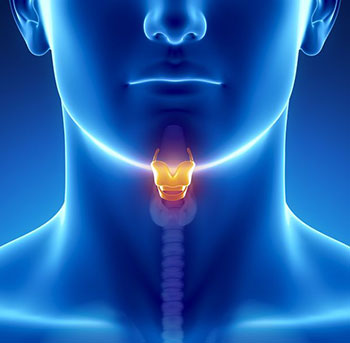 Hashimotos thyroiditis is an autoimmue condition where the immune system affects the thyroid gland, reducing its production of thyroid hormone. It is the most common cause of hypothyroidism in North America. It is more prevalent in women than men. Women over 50 years old are at a higher risk. About 70% of hypothyroid cases are auto-immune Hashimoto's Thyroiditis.
Hashimotos is diagnosed through positive antibodies (TPO and / or TG) or an ultrasound. Antibodies may appear several years before any increase in TSH levels.
THYROID SCREENING AND TREATMENT
The Naturopathic Doctors at Vitalia Health Care in Vancouver may recommend a first line of treatment for low thyroid function including thyroid medication. Options include T4 (Synthroid or Levothyroxine) , T3 alone ( Cytomel) or a combination of T4 and T3 hormone. Some patients feel better on a Dessicated thyroid replacement. Your Naturopathic Physician will discuss options that may work best for you.
EVIDENCE BASED NATUROPATHIC TREATMENT OPTIONS FOR LOW THYROID FUNCTION
Vitamins and herbal medicine may be recommended as a part of a comprehensive thyroid support program.
THYROID HEALTH THROUGH DIET AND NUTRITION
An anti-inflammatory diet may be recommended by your Naturopathic Doctor at Vitalia Health Care in Vancouver .. These may include avoiding Gluten , avoiding Soy products, a Mediterranean Diet , or an Autoimmune diet.
Celiac disease is associated with about 2-5% of Hashimotos thyroidits (11), However some patients who are Gluten intolerant, but do not have Celiac disease, also may experience improvement in symptoms following a Gluten free diet. Your Naturopathic Physician at Vitalia Health Care INC will discuss if a Gluten free diet may help improve your thyroid function.
Treatment for Hypothyroidism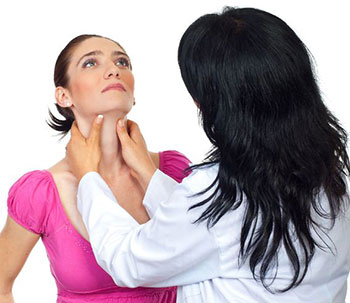 The first step to getting a comprehensive evaluation of your thyroid function is to book an appointment at Vitalia Health Care INC in Vancouver. Your Naturopathic Physician will review your current symptoms, any medications or supplements you may be taking and your past medical history including family history. If you have any recent labs, please do bring them to your visit to review with your Naturopathic doctor.
A complete thyroid panel including blood tests for TSH, free T4, free T3, Thyroperoxidase & Thyroglobulin antibodies and Reverse T3 may then be recommended. This will give you and your Naturopathic doctor a complete evaluation of thyroid hormone levels.
Blood tests for vitamin and mineral levels may also be recommended at the initial visit including iron, ferritin, Vitamin D and Vitamin B12 levels. A Red Blood Cell element Test may also be recommended if more in-depth testing is required. This blood test is a more comprehensive evaluation of vitamins, minerals, antioxidant and immune function.
Functional medicine takes a whole body approach to diagnosis and treatment. This is very true for thyroid function. Your Naturopathic Doctor may suggest further evaluation of other systems in your body.
If you suffer from digestive problems, a Comprehensive Digestive Stool Analysis and SIBO test may be recommended.
If you have been under a lot of stress or are experiencing symptoms of anxiety, panic or feel overwhelmed, four point cortisol test may be recommended.
If you are experiencing menstrual irregularities or are in perimenopause or menopause, Dried urine hormone panel may be suggested including levels of Estrogen, Progesterone, Testosterone, DHEA, FSH, LH and Prolactin.
WHAT HAPPENS NEXT?
Once your results are back, a follow up appointment will be booked to discuss your test results. Your Naturopathic Doctor will discuss her recommendations. This may include starting Thyroid hormone replacement or changing your dosage if you are already taking thyroid hormone.
Options for thyroid replacement include T4 only, T3 only, Dessicated Thyroid or Compounded T4 and T3. Treating hypothyroidism is unique to the individual. Treatments are customized and personalized for the patient. There are studies to indicate the importance of personalized thyroid replacement using a combinaton of both T4 and T3. Therefore, regular monitoring of thyroid hormone levels is important to find the optimum dosage of combination that works for you. Your Naturopathic Physician will discuss a schedule specific for you.
Specific vitamins, minerals and herbal medicines may also be recommended based on your test results and health history.
Specific dietary suggestions will also be discussed. If you are low in iron, vitamin B12, magnesium or iodine, food sources will be discussed. If you have Hashimoto's Thyroiditis, an auto-immune diet may be suggested.
Proper monitoring of thyroid hormone levels and nutrient levels is essential to keeping your thyroid healthy and helping you feel your best! Your doctor will discuss a schedule for follow up testing personalized for you.
If you have been diagnosed with Hypothyroidism or Hashimotos Thyroiditis and would like to learn about how Naturopathic Medicine can help you manage your thyroid condition, call us today! Dr Tasreen Alibhai, ND and Dr Elizabeth Miller ND in Vancouver are available to meet with you. Check out their availability.