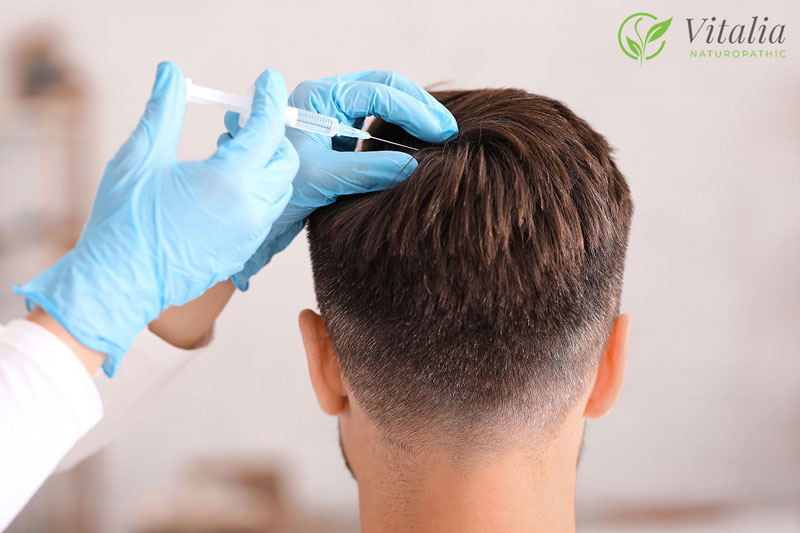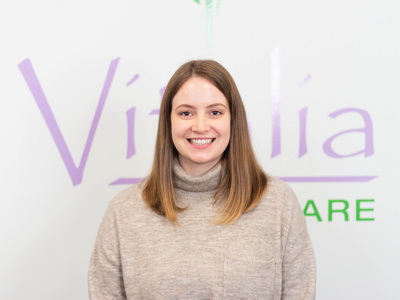 What is PRP?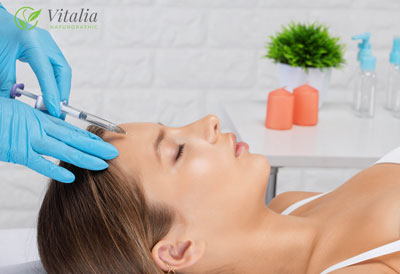 PRP stands for Platelet Rich Plasma, which is blood plasma with concentrated platelets. PRP treatment is autologous blood therapy, meaning it uses your own blood. Platelets release cytokines and growth factors, which are being used to help stimulate or heal in different medical applications.
PRP Screening Consultation
First a PRP screening consultation must be completed to ensure you are a good candidate for PRP. A few contraindications for PRP are: acute or chronic infections, cancer, heavy smoking, drug or alcohol use, low platelets, clotting or blood conditions, thrombocytopenia, anti-coagulation therapy, certain metabolic disorders such as uncontrolled diabetes. The PRP consultation may be done on the same day as treatment, or scheduled on its own. Preparation instructions for before and after treatment will be email to you upon booking or request.
Process of PRP Treatment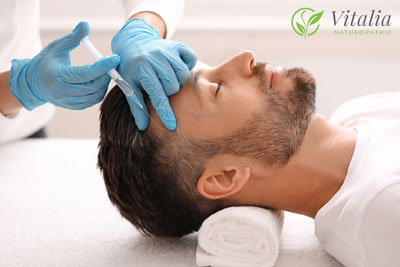 At Vitalia, we use a Health Canada approved closed PRP system called PuraPlas by Prollenium Medical Technologies.
The first step is to collect the blood; 8- 16 ml of blood is drawn from your arm.
Next, the blood is placed in a centrifuge where it will spin and separate the platelets from the rest of the blood. The platelet rich plasma is then extracted from the tube into syringes, and is then ready for use. PRP is injected via specialty small needles.
Treatment time varies from one to two hours.
PRP Hair Preparation Instructions:
Avoid any medication or supplement that may thin your blood for 24 hrs before treatment (advil, aspirin, fish oil, vitamin e, gingko). Tylenol is OK to take.
Please consult physician prior to stopping prescribed medication
No alcohol the day before and day of treatment
Hydrate well. Preferably eat a meal / snack prior to your treatment
Exercise is not advised on day of treatment (light exercise such as walking is OK)
Please reschedule your appointment if you are sick, have an infection, or are on antibiotics
You may bring a clean hat to wear after treatment if you would like
PRP Hair Post Treatment Instructions:
Do not vigorously manipulate or rub scalp for 24 hrs post treatment
You may rinse hair with water post treatment – but please wait 2-3 days before using shampoo or hair products
Avoid anti-inflammatory medications for 3 days after treatment (Advil, aspirin, naproxen) Tylenol is OK to take.
Avoid sun exposure on scalp for 3 days
No sauna or hot tub on the day of treatment
No vigorous exercise for 24 to 48 hours post treatment
Contact your provider immediately if you experience increased pain or swelling after treatment