Eternal Youth – Medical Aesthetics Services
Vitalia Health Care's newest division, Eternal Youth, offers aesthetic treatments including Platelet Rich Plasma Therapy (PRP), Dysport and IS Clinical Skin Care. Our team of naturopathic doctors offers natural, non-invasive treatment options to help you achieve clear, radiant and youthful skin.
PRP Hair Rejuvenation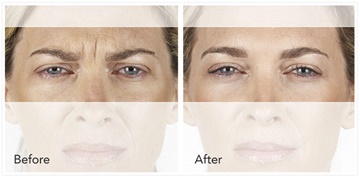 As you age, your hair follicles naturally become smaller in size, resulting in thin, brittle hair. PRP hair rejuvenation may help restore the hair follicles back to their normal size, resulting in strong, healthy locks.
This treatment is ideal for patients who are experiencing early signs of hair loss, or those who have naturally weak, thin, or dull looking hair. Patients may achieve optimal results after just three to five treatments, spaced out three to six weeks apart.
Prescription Compounded Topical BHRT
Experts have touted the anti-aging benefits of bio-identical hormones for decades. When applied directly to the skin in small amounts, the estrogen compound known as estriol has been shown to hydrate the skin, improve elasticity, and build collagen.
This treatment has also been found useful for women suffering from hair loss. A hormone known as progesterone can be used topically in your favorite shampoo to slow down or reverse hair loss.
Clinical Skincare
iS Clinical from Innovative Skincare is a clinical skincare brand containing natural ingredients. The treatment features pharmaceutical-grade cosmeceuticals that are free of parabens and other harsh ingredients.
Clinical Skincare can be used to treat a variety of common skin conditions, such as acne, melasma, fine lines, and dull skin. Try our favorites, such as Youth Eye Complex for smoothing fine lines, Super Serum with 15% ascorbic acid, and Youth Serum for firming, hydration, and skin renewal.
Located in Vancouver, BC, Vitalia Health Care offers a variety of treatments performed in a comfortable atmosphere. We aim to meet your individual health and beauty needs. Book your appointment today.
Also Read These Related Pages
Clinical Skincare