Vancouver Pediatrics Clinic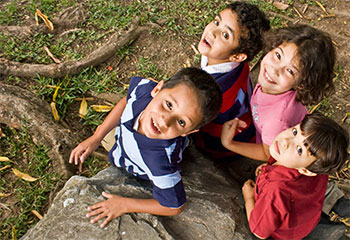 We at Vitalia know that nothing is more important than family, so we're proud to offer Naturopathic treatment options for your children. These include homeopathy, dietary counseling, nutritional supplementation, Bowen therapy, and other options.
What Does Naturopathic Medicine Consist Of?
Naturopathic doctors may use a combination of nutrient therapy, botanical therapies, supplements, laboratory testing and lifestyle changes to help support your child's health. The goal is to diagnose and treat the underlying problem.
Why Choose a Naturopathic Doctor?
Naturopathic doctors focus on a whole-body approach when treating health conditions. Your child's diet, exposure to stress, digestive system and genetics may all contribute to their health and wellness. Through an initial assessment, our Naturopathic Doctor will develop a treatment plan specific to your child's health history and current symptoms. The goal is to focus on the underlying cause of the problem and not on treating symptoms alone.
What Can I Expect at the First Visit?
During the initial visit to a naturopathic doctor, your child's health history is typically discussed, as well as any nutritional, environmental, or genetic factors that could be contributing to the child's illness. The naturopathic doctor will then perform a physical examination and may order laboratory testing before coming to a diagnosis. Naturopathic treatments frequently involve dietary changes to ensure that your child is receiving more or less of certain foods. Treatment options, such as dietary counseling, supplements and other options may also be recommended by your Naturopathic doctor.
At Vitalia Health Care, we understand that nothing is more sacred than providing for the health of your children. Our naturopathic doctors are proud to offer natural, safe treatment options for the entire family – from birth and beyond. We offer a gentle approach to health, personalizing treatments in collaboration with you and your child.