Serenoa repens or more commonly known as Saw Palmetto was traditionally used in conditions of the urinary tract, more often in men. Extract from the berries of Saw Palmetto is rich in fatty acids (85%‐90%) (1) (2). Since traditional origins, research has emerged to review its ability to help with BPH by having anti-androgenic properties as a 5-alpha-reductase inhibitor. An example of a well-known 5-alpha-reductase inhibitor is the medication Finasteride.
A Look At Saw Palmetto
While the treatment of BPH solely with Saw Palmetto has yielded mixed evidence, when used in herbal combination products more consistent evidence exists (2). One control trial demonstrated treatment with Saw Palmetto reduced levels of DHT in the prostate by 68 % (3). Inhibition of the 5-alpha-reductase by Saw Palmettos is attributed to its high concentration of fatty acids, specifically lauric acid, myristic acid, and oleic acid (1). With the emergence of research for its anti-androgenic effects, further investigation for its use beyond BPH followed, such as its use in androgenic hair loss.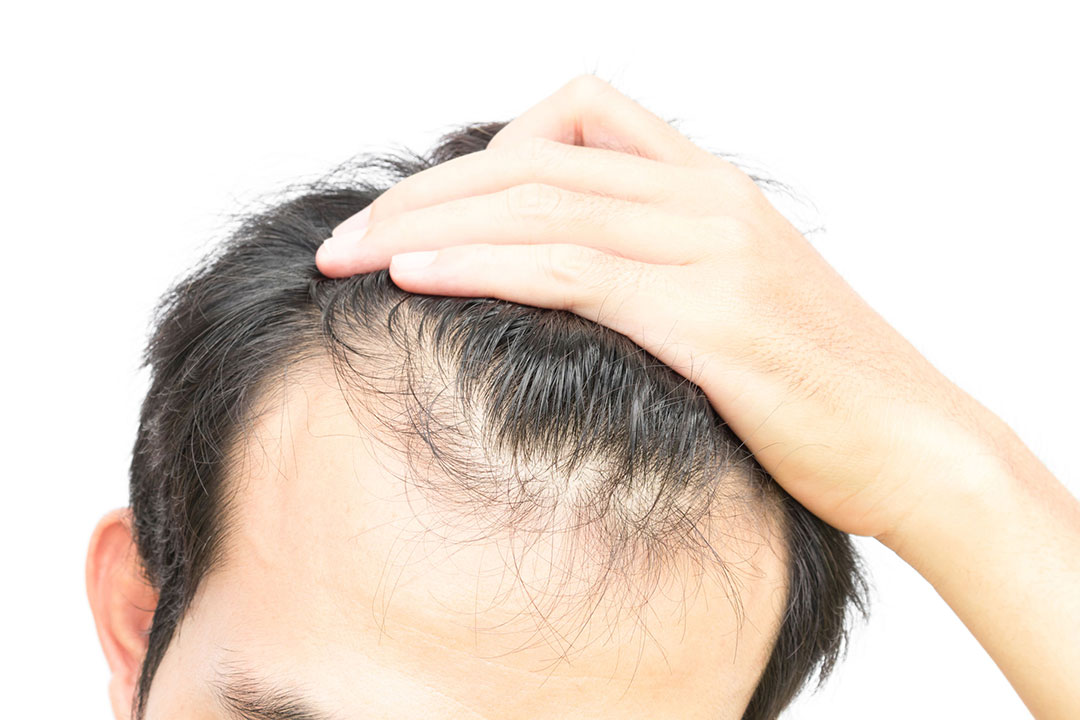 The effectiveness of Saw Palmetto vs Finasteride in men with mild to moderate androgenic hair loss was studied in a two-year trial. Results showed that 38% of men had increased hair growth in the Saw Palmetto group (4). In the Finasteride group, 68% of the men had increased hair growth (4). While results were much higher in the Finasteride group, we can consider Saw Palmetto as an option when Finasteride is not tolerated.
In combination with other products, hair growth with saw palmetto might have a synergist effect. In one study, there was an 11.9 % increase in hair growth with the topical use of Saw Palmetto combined with 10% trichogen (5).
Saw Palmetto is well tolerated by most people. Side effects that may be experienced with Finasteride do not occur with Saw Palmetto. Side effects of Saw Palmetto are typically minor gastrointestinal issue, such as nausea, that is normally resolved when taken with food (2).
This blog is not medical advice. Please discuss with your health care professional if Saw Palmetto is right for you.
Elizabeth Miller, ND
References
1. Maria Yusuf Dhariwala, et al. "An overview of herbal alternatives in androgenetic alopecia." J Cosmet Dermatol. 2019 Aug;18(4):966-975.
2. Mills, S and Bone, K. 2000. Principles and Practice of Phytotherapy. Churchill-Livingstone; Philadelphia.
3. Di Silverio F, Monti S, Sciarra A, et al. Prostate. 1998;37(2):77-83
4. Rossi A, Mari E, Scarno M, Garelli V, Maxia C, Scali E, Iorio A, Carlesimo M. Comparitive effectiveness of finasteride vs Serenoa repens in male androgenetic alopecia: a two-year study. Int J Immunopathol Pharmacol. 2012 Oct-Dec;25(4):1167-73. doi: 10.1177/039463201202500435. PMID: 23298508.
5. Ercan Arca, et al. "The Evaluation of Efficacy and Safety of Topical Saw Palmetto and Trichogen Veg Complex for the Treatment of Androgenetic Alopecia in Men." Turkish Journal of Dermatology, 2014 Dec; 8(4):210-215