February is love month, love for your heart that is. For over 60 years the Heart and Stroke Foundation has been fighting heart disease and stroke through educating the public, raising funds for research, and supporting recovery. February is typically the month that the Heart and Stroke Foundation increases it's campaigning for this worthy cause. As stated on their site "the threat of heart disease and stroke is more urgent than ever, with our ageing population and rising rates of obesity and diabetes".
For life saving measures, it is critical to be able to recognize the signs of Stroke and myocardial infarct (heart attack). The sooner emergency medical care is administered, in these cases, the better the outcome for the patient, however, prevention is the best medicine. There are many factors that lead to heart disease and stroke including, elevated ongoing stress, elevated cholesterol, diabetes, and elevated blood pressure. Most of these factors can be tested via a simple blood test, and if elevated can be managed with a combination of medication and / or nutritional supplementation, along with diet and lifestyle modifications.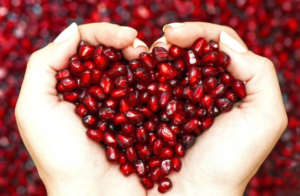 At Vitalia Health Care we can order the Healthy Living Profile through Life Labs. The Healthy Living Profile is a perfect place to start for a general screening of your overall health and will assist us in determining your cardiovascular health. The test includes Fasting Blood Sugar, Cholesterol, Liver enzymes, Albumin, Creatinine, Urea, Uric acid, and a CBC with Differential. For those that may already have a risk factor or two, we can provide further testing such as heavy metal testing, methylation tests and fatty acid testing. These last three tests probably sound foreign to many individuals, as they are not the typical tests offered through the medical system. Seeking out the services of a Naturopathic Doctor is often for those who want to delve deeper into their health, or for those who are not satisfied with the information or options they have been provided through the standard medical system.
Inflammation is a definite precursor to heart disease and can be caused by simple food sensitivities. The IgG food panel can test 96 or 184 different foods for their ability to affect the IgG pathway. This pathway is responsible for general inflammation and can present as stomach discomfort, elevated blood pressure, headaches, and joint pain to name a few. Avoiding foods that test to be highly reactive are a good way to maintain long term health.
If you have been wanting to get more serious about your health and long term wellness, why not start with the Healthy Living Profile to determine if you are on the right track? For the month of February, Dr. Waller will provide a 30 min consult for the price of a 15 min consult, when combined with the Healthy Living Profile.
Please be aware that testing needs to be done after a 12 hour fast.