February Promotions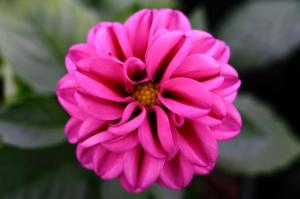 Spoil yourself and your partner (or friend) with an IV vitamin and mineral treatment! Book an IV together and receive 50% off one treatment of equal or lesser value*. Get ready for the celebrations this Valentine's day by boosting your body with our Vitalia IV treatment. Book before February 14 and receive a special Valentines Day gift from Vitalia Health Care. *cannot be combined with any other offer
Increasing Your Libdo By Balancing Your Hormones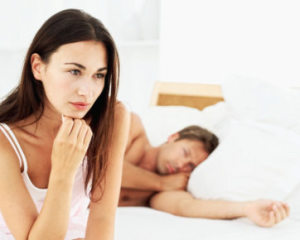 February is the month of love. Whether you are single or in a relationship, low libido is a common complaint for both men and women. It is an important issue that many people don't discuss with their doctors, but it is also an issue we can do something about. For example, vaginal dryness affects millions of postmenopausal women and we can easily fix this problem. Understanding your hormones and balancing them is the key to a healthy sex drive.
Testosterone is very important for your sex drive (for both men and women). As you age, your testosterone levels decline. For men, this is a 1.5 % decline per year after the age of 30. The effects of low testosterone include decreased muscle mass and bone density, insulin resistance, decreased sex drive, less energy, irritability and feeling of depression. A simple test can indicate low testosterone levels in both men and women. Supplementing with Testosterone can improve sexual function. The Naturopathic Doctors at Vitalia Health Care can administer these tests and provide Testosterone therapy if indicated. (When we talk about Testosterone, we mostly think about men, but women's libido needs Testosterone too!!!)
Estrogen and Progesterone are the second key players. As the levels of these 2 hormones decline in women, sex drive can also decline. Testosterone is the precursor to Estrogen. If Testosterone levels are low, Estrogen levels can be low and a woman may lose her sex drive. If the low libido is also accompanied with fatigue, thinning hair, vaginal dryness, weight gain, menstrual irregularities and PMS, I highly suggest having your hormones tested. The Naturopathic Doctors at Vitalia Health Care can discuss your current hormone health and make appropriate recommendations. (Click here to see a sample of the Female Hormone Profile)
Stress hormones are also key players in increasing sex drive. Experiencing stress can quickly fizzle out a sex drive. Both cortisol and DHEA influence our sex hormones and our mood for sex. Managing your stress is the first place to start to naturally balance stress hormones. Practicing stress lowering techniques with your partner is a great way to lower cortisol and increase brain chemicals that increase sex drive.
Hallmark symptoms of Cortisol imbalance include low energy, chronic stress, muscle pain, poor memory, and hypoglycemia. If you are under stress and experiencing these symptoms, I highly recommend testing your stress hormones and working with one of our Naturopathic Doctors to balance them. This can result in dramatic improvements in all of these symptoms, including libido. Our Naturopathic Doctors are highly trained in treating Cortisol imbalances.
You don't have to suffer with a low libido. Testing and balancing your hormones is the foundation to a healthy sex drive. The Naturopathic Doctors at Vitalia Health Care can investigate the underlying causes of a low libido and develop an effective treatment program for you. Call us today and start feeling frisky again!!
Yours in health,
Dr. Tasreen Alibhai, ND
Acupuncture and Libido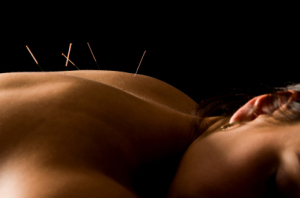 Do you have a low or lack of sex drive? What about back and or knee pains, aversion to cold temperatures, fatigue and digestive problems? These symptoms may mean that you are kidney yang deficient and acupuncture can help to alleviate these concerns.
From a Traditional Chinese Medicine perspective, the flow of energy and nutrients through the body controls health. Energy or Qi moves through channels called meridians which in turn moves through organs and provides assistance with functions of daily living. When these meridians are blocked, deficient or in excess the body is out of balance. Acupuncture uses very thin needles at specific locations on these meridians to restore balanced Qi and good health.
Kidney yang corresponds to "heat" and Qi of the body thus when deficient, symptoms include low libido, infertility or sexual dysfunction, tiredness, foggy-brained and often back or knee pain. The emotion associated with the kidneys is worry or in our society – stress and anxiety. In Western medicine kidney yang deficiency can translate to adrenal fatigue and hormone imbalances which are quite common. Treatment at Vitalia looks at both Eastern and Western medicine to improve quality of life through acupuncture, nutrition, hormone balancing and supplementation.
Yours in Health,
Dr. Jennifer Luis, BSc, ND
Cilantro-Lime Chicken with Avocado Salsa
In honor of February being Heart Health Month, try this super easy and delicious heart healthy chicken recipe!
Recipe source : My Recipes
Ingredients
Chicken:
2 tablespoons minced fresh cilantro
2 1/2 tablespoons fresh lime juice
1 1/2 tablespoons olive oil
4 (6-ounce) skinless, boneless chicken breast halves
1/4 teaspoon salt
Cooking spray
Salsa:
1 cup chopped plum tomato (about 2)
2 tablespoons finely chopped onion
2 teaspoons fresh lime juice
1/4 teaspoon salt
1/8 teaspoon freshly ground black pepper
1 avocado, peeled and finely chopped
Preparation
1. To prepare chicken, combine first 4 ingredients in a large bowl; toss and let stand 3 minutes. Remove chicken from marinade; discard marinade. Sprinkle chicken evenly with 1/4 teaspoon salt. Heat a grill pan over medium-high heat. Coat pan with cooking spray. Add chicken to pan; cook 6 minutes on each side or until done.
2. To prepare salsa, combine tomato and next 4 ingredients (through pepper) in a medium bowl. Add avocado; stir gently to combine. Serve salsa over chicken.
Enjoy!
Sincerely,
The Team at Vitalia Health Care