Candida Yeast Overgrowth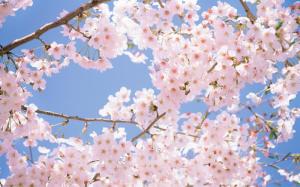 The Doctors and Staff at Vitalia Health Care would like to say a big THANK YOU to all of our amazing patients that voted us as a finalist in the category for Best Naturopathic Clinic in Vancouver Courier's Stars of Vancouver 2015! As a thank you, we would like to offer a 10% discount for the month of March that can be used towards any of our services.
Please mention the promo code: Vancouver Star when booking your appointment.
March Promotion: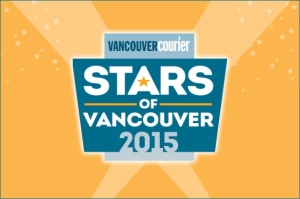 March is the time for Spring cleaning, don't forget to clean your body too! Book an initial consultation and receive a complimentary Body Composition Assessment ($40 value!). Learn how toxic your body is. Click here to find out more information! Mention
promo code: Spring Detox when booking your appointment
Spring Cleaning Your Body
The pink blossoms on the trees can only mean one thing. Its Spring in beautiful Vancouver! This month, our feature is on detoxification. Spring cleaning for your body.
Many of us don't realize just how toxic we are. Here are some shocking facts!
95% of cancer is caused by diet and lifestyle including toxins (Columbia University School of Public Health)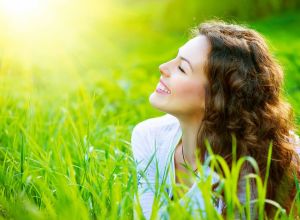 Studies show most of us have between 400 and 800 chemicals stored in our body. (EPA)
Umbilical cord blood from babies contain an average of 287 chemicals such as mercury, fire retardants and pesticides.
Are we toxic?? Yes. Should we be detoxifying our body to stay healthy? Yes. Especially as we get older. Your liver is one of the main organs of detox. It is your body's cleaning filter. To keep your body clean, you need good liver support. Spring is a great time to detoxify your liver.
I recommend a 2 week liver detox program using a product called Mediclear. This medical food powder contains the right vitamins and herbs to gently detoxify and support the Phase I and II detox pathways in your body.
In addition, eating clean organic food, avoiding alcohol and processed sugars for two weeks will reduce the toxic load on your liver and allow the detox nutrients to do their job…clean up your liver!
I have also provided a 7 day sample detox on our website. Click HERE to read.
Call us today to book your appointment with one of our Naturopathic Doctors to start your spring cleaning treatment plan!
Yours in health,
Dr. Tasreen Alibhai, ND
Candida/Yeast Overgrowth
One of the most common digestive conditions that I see in practice is candida. Also called yeast overgrowth and sometimes dysbiosis, candida is a condition that originates in the digestive tract but can and often does have effects throughout the body.
Biology 101 quick lesson: we all have trillions of microorganisms in the gut that have many functions including absorption of nutrients (such as B12), modulating of the immune system, and digestion. In fact, there are so many bacteria in the intestines that bowel movements consist of up to 75% bacteria and yeast! It is only when the proportions of good bacteria, bad bacteria and yeast are altered from the healthy range that there is a problem. Symptoms of imbalance can be digestive in nature such as excess gas and bloating, loose stools or constipation, abdominal pain, indigestion, reflux and heartburn. However, depending on the severity of yeast overgrowth, it is not uncommon to see urinary tract infections, yeast infections, skin rashes, hives, fatigue, brain fog, weight gain, dizziness, anxiety, insomnia, neurological symptoms, nutrient deficiencies (anemia for example) and more.
How can you get candida? It is not contagious rather it stems out of the gut environment favouring yeast growth and creating poor conditions for good bacteria growth. This can occur due to antibiotic use, food sensitivities, a weakened immune system, low stomach acid and other health scenarios. For some, candida takes a long time to form whereas others notice it right away after eating a sugary treat. It affects both sexes and all ages, from infants through to the elderly.
Candida can be tested for quite easily and treated with diet and supplementation. Symptoms of candida are the first clue and often end up being the best way to monitor treatment. At Vitalia, we can test for the presence of candida antibodies by blood and determine the strains and sensitivity (ie which herbs and anti-fungals are specific to killing the strains present in an individual) by stool collection. The information that we gather through the stool test is very valuable when creating an individualized treatment protocol as no two digestive tract environments are alike. Often it is important to determine food sensitivities and eliminate those foods from the diet while treating the yeast as we want to ensure the healthiest environment possible for the good bacteria to grow.
Dietary changes are necessary and can be thought of as a cleanse in order to starve out the sugar-loving yeast. A customized diet is also prescribed with anti-fungal supplements and multi-strain, high dose probiotics. For more information, contact us at Vitalia to schedule an appointment.
Yours In Health,
Dr. Jennifer Luis ND
Asparagus Salad Topped with Poached Eggs
Recipe Source: EatingWell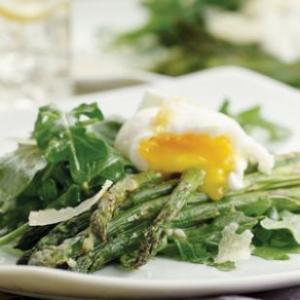 Ingredients
2 bunches asparagus (about 1 pound each), trimmed
3 tablespoons extra-virgin olive oil, divided
1/2 teaspoon kosher salt, divided
1/2 teaspoon freshly ground pepper, divided
Zest of 1 lemon
2 tablespoons lemon juice
1 tablespoon minced shallot
1/2 teaspoon dry mustard
4 large eggs
1/4 cup distilled white vinegar
1 7-ounce bag baby arugula (about 10 cups)
1/2 cup thinly shaved Parmigiano-Reggiano cheese
Preparation
Preheat oven to 450°F.
Toss asparagus with 2 teaspoons oil and 1/4 teaspoon each salt and pepper in a large bowl. Transfer to a large rimmed baking sheet. Roast, stirring once, until very tender, 15 to 20 minutes.
Meanwhile, whisk the remaining 2 tablespoons plus 1 teaspoon oil, the remaining 1/4 teaspoon each salt and pepper, lemon zest, lemon juice, shallot and dry mustard in the bowl. Set aside 4 teaspoons of the dressing in a small bowl. # When the asparagus is done, set aside to cool while you poach the eggs.
When the asparagus is done, set aside to cool while you poach the eggs.
Break each egg into its own small bowl. Fill a large, straight-sided skillet or Dutch oven with 2 inches of water; bring to a boil. Add vinegar. Reduce to a gentle simmer: the water should be steaming and small bubbles should come up from the bottom of the pan. Submerging the lip of each bowl into the simmering water, gently add the eggs, one at a time. Cook 4 minutes for soft set, 5 minutes for medium set and 8 minutes for hard set. Using a slotted spoon, transfer the eggs to a clean kitchen towel to drain for a minute.
Toss arugula with the dressing in the large bowl. Divide the salad among 4 plates. Top with asparagus and a poached egg and drizzle with 1 teaspoon of the reserved dressing. Garnish with cheese.
Enjoy!
Sincerely,
The Team at Vitalia Health Care