Come and see us today, our Naturopathic physicians can you help get healthy and stay healthy! Call us at 604-566-9355 to book your appointment.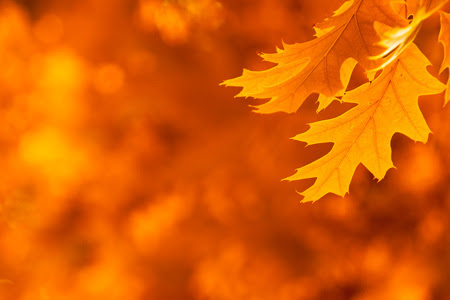 October Promotion: Book an initial consultation and receive a complimentary blood type test ($50 value)!
Cold and Flu season is just around the corner. Protect yourself naturally with the natural immune booster! 25% off this month!
12 Week Kick-Start Your Metabolism Program
This month we are featuring our 12 Week program to kick-start your metabolism and lay the foundation for successful long-term weight loss.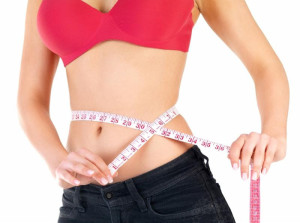 Have you tried diets and lost weight, but gained it all back once you stopped dieting?
Do you eat well and exercise but don't seem to lose weight?
Do you feel tired? Sluggish? Crave sugar?
A properly functioning metabolism is the key to burning fat and losing weight. Within each cell of our body, we have an energy producing complex known as the mitochondria. It is here where energy is produced. There are so many different factors that affect how well our body burns fat to produce energy. Nutrient deficiencies, hormonal imbalances and food sensitivities can all lead to a sluggish metabolism.
Before starting any weight loss program it is important to get your body and metabolism ready to burn fat and lose weight. Our 12 week program includes a series of tests to determine how your metabolism is functioning.
Specifically Cortisol, DHEA, insulin, Thyroid hormone and food sensitivities are tested. A program is then designed by your Naturopathic Doctor to increase your metabolism, ensure you are eating appropriately for your metabolism and ensure your hormones are balanced. A series of vitamins and minerals are also administered by injection to increase a sluggish metabolism.
Successful long term weight loss requires a well balanced metabolic foundation. To achieve the best results from eating healthy and exercising, tune up your metabolism first!
Call us today for more information on our 12 week program!
Yours in health,
Dr Tasreen Alibhai ,ND
Low-Carb Indian Fried Cauliflower "Rice"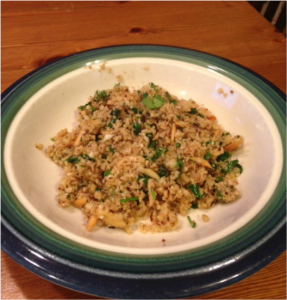 I just had to share this new delicious recipe that I have fallen in love with this past month. On my quest to eat less grains and more vegetables, I have been eating a lot more cauliflower. This newest favourite makes my whole family happy, especially my daughter who loves Indian foods and spices. The trick to this dish is to roast the cauliflower first in a bit of olive oil to really bring out the toasty flavour. The spices are all ones that I have on hand and my inspiration for the blend came from my favourite cookbook "The Whole Life Nutrition Cookbook" by Alissa Sergersten and Tom Malterre.
Indian Fried Cauliflower "Rice"
Serves 6
1 large head of cauliflower, cut into florets and tossed in olive oil
2 tablespoons coconut oil
1/4 – 1/2 cup of cashews, slivered almonds or nut of your choice
1/4 teaspoon sea salt
1 teaspoon ground cumin
1 teaspoon black mustard seeds
1 1/2 teaspoons ground coriander
3-4 green onions, sliced
1/4 cup chopped fresh cilantro
Toss cauliflower florets in about 1 tablespoon of olive oil or melted coconut oil and bake at 350F for 30-45 minutes. Turn florets while baking and remove from oven when edges are browned. Use a food processor to blend the cauliflower into a rice-like consistency.
In a large skillet or wok, heat the coconut oil until hot and melted. Add the nuts and spices and let cook while stirring for 1-2 minutes until the nuts start to brown slightly. Add in the chopped green onion and stir. Place the cauliflower rice into the wok and stir for 30 seconds. Remove from heat and add cilantro, mix and enjoy! Left-overs (if any – not often in my house) can be enjoyed for several days if refrigerated.
Yours in health,
Dr. Jennifer Luis, ND
Dr. Jennifer Luis is a naturopathic physician at Vitalia Health Care and is currently accepting new patients. Please visit our website for more details.
Monthly Recipe: Butternut Squash Soup
Thanksgiving is right around the corner – keep it healthy with this delicious, quick and easy soup recipe!
Recipe Source: Food Network
Ingredients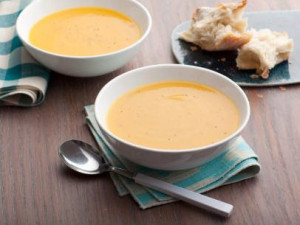 1 (2 to 3 pound) butternut squash, peeled and seeded
2 tablespoons unsalted butter
1 medium onion, chopped
6 cups chicken stock
Nutmeg
Salt and freshly ground black pepper
Directions
Cut squash into 1-inch chunks. In large pot melt butter. Add onion and cook until translucent, about 8 minutes. Add squash and stock. Bring to a simmer and cook until squash is tender, about 15 to 20 minutes. Remove squash chunks with slotted spoon and place in a blender and puree. Return blended squash to pot. Stir and season with nutmeg, salt, and pepper. Serve.
Enjoy!
Sincerely,
The Team at Vitalia Health Care