May 2013 Issue
Celebrate Vitalia Health Care's One Year Anniversary at our new location! We would like to offer 10% off your consultation during this month as a thank you to all of our amazing patients!
Mother's Day Special: Treat your mom to any of our services and you both receive 20% off! Call or email us for more information, don't forget to mention the newsletter!
Things to Know About Gluten!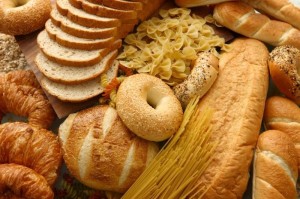 May is Celiac Awareness Month and Dr. Jennifer Luis at Vitalia Health Care has come up with some great information for you to know what exactly gluten is and how it can affect your body.
What is gluten?
There has been a lot of hype about eating wheat and gluten-free, especially since cardiologist Dr. William Davis published his #1 best seller "Wheat Belly" last year. Gluten is a protein that is found in high proportions in common grains such as wheat, spelt, barley, rye and kamut. It is also found hidden in foods such as soy sauce, imitation crab, deli meats and processed meats to name a few.
Gluten is difficult to digest for humans because when we evolved from eating a paleolithic diet of mainly meat and fruit to a more complex diet that involved grains in last 10,000 years, our digestive system didn't adapt. It is estimated that around 1% of the population has celiacs' disease in which eating gluten or being exposed to gluten can lead to serious illness or death. For the rest of us, gluten can cause symptoms such as abdominal pain, bloating, gas, heartburn, constipation and/or diarrhea, fatigue, inability to lose weight, skin conditions, headaches and joint pain.
Making choices to reduce the amount of gluten consumed is easier here in Vancouver. Most restaurants offer a gluten-free menu or options and grocery stores are labeling products that are gluten-free for easy selection. The Gluten-Free expo held in Vancouver in January was so popular that there was a 2 hour line-up just to get in!
If you would like to know if gluten is a cause for your digestive concerns, food sensitivity testing is available at Vitalia Health Care. With a simple blood test, a full analysis of either 96 or 184 foods and your IgG antibody reactions to those foods is determined. For the month of May, mention this newsletter and receive 10% off our food allergy test!
Bowen Therapy and Digestive Disorders
Bowen therapy can play a highly effective role in dealing with digestive distress, whether it is from gluten intolerance or any other food sensitivities.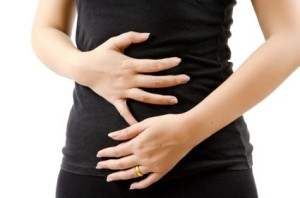 Stress, lack of sleep, and a poor diet greatly impact the body's capacity to absorb nutrients from the food we eat. Similarly, these same conditions make it more difficult for us to clear toxins and waste from our bodies. The combined effect of poor nutrient absorption and storage of toxins leads to increased symptoms and has a negative role in our overall health.
Bowen therapy works directly on the nervous and lymphatic systems and as such, quickly restores the the body's ability to absorb nutrients and eliminate toxins and bolsters the immune system.
Bowen therapy is highly effective in treating:
Gluten intolerance
bloating
diarrhea
cramping
IBS
acid reflux
weight issues
Crohn's disease
gall bladder issues
kidney issues
Check out Vitalia's website for more information or call to book your session with Matt Lovick, RMT!
Get Fit For Summer Now!
Summer is almost here! Here are
some tips to get fit for summer now.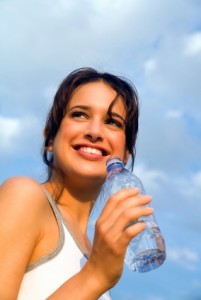 Call us to schedule an appointment with one of our doctors who can help you get on a healthy natural weight loss program.
Tips for Healthy Eating and to Lose Those Last 5 Pounds
For the next 2 weeks avoid the following foods:
Reduce your diet by around 500 calories a day. That is about 7000 calories in 14 days! For example, there are 350 calories in a Starbucks muffin and 290 calories in a low fat Tim Hortons muffin; compared to 150 calories in a cup of plain cooked oatmeal. Avoid empty calorie sweets.
Avoid all soft drinks including diet soft drinks. 1 can of a soft drink has about 12 teaspoons of sugar and 150 calories! Try Zevia , an all natural carbonated drink sweetened by an extract of Stevia, a relative of the sunflower and calorie free!
Avoid all grains except brown rice and quinoa for 2 weeks. Oatmeal is fine in the morning, but no flavored oatmeal as this contains a lot of sugar!
Half your plate should be vegetables, the more colors the better. Fill yourself up first on these calorie poor, nutrient high foods and you will have less room in your stomach for other foods.
Avoid all processed foods. If it comes in a box, can or bag, avoid it!
Avoid all sugar! These means muffins, donuts, cookies, milk chocolate, candy etc. Choose healthy snacks instead such as raw almonds, raw seeds (pumpkin, sunflower), hummus and fruit.
Sleep! Get at least 7 hours of sleep. Studies clearly show that anything less than 7 hours will increase your risk of gaining weight, and the risk gets higher for each hour of sleep you use.
Drink at least 8-10 glasses of water a day. Flush those toxins out of your body!
Exercise! Just 30 minutes a day of cardio exercise everyday will help burn calories and help you lose weight.
Need some motivation? Contact us for more details how you can receive a complimentary 30 minute work out session with Vitalia Health Care's very own certified personal trainer, Shaz Paroo!
Gluten Free Recipe of the Month
Poached Halibut
(Recipe source: Whole Life Nutrition Cookbook)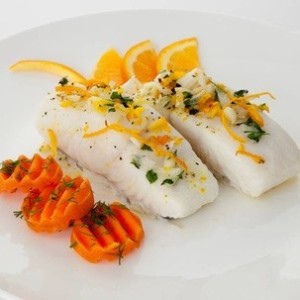 Serve this dish over brown rice noodles, and a fresh green salad. Enjoy the benefits of a high protein, omega 3 filled dish!
Recipe:
1-2 pounds fresh halibut fillets
4 tablespoons fresh lemon juice
1/2 teaspoon sea salt
1 tablespoon extra virgin olive oil
1 small red onion, chopped
1 teaspoon Italian seasoning
2 cloves garlic, crushed
2 small zucchini, chopped
1/2 cup kalamata olives, pitted
2 cups chopped tomatoes
1/2 cup chopped fresh basil
2 teaspoons chopped fresh oregano
1 tablespoon sherry vinegar, or to taste
Cut skin from halibut then place fillet on a plate and cover with lemon juice and sea salt; let fish marinate for about 10 minutes while preparing other ingredients.
In a large skillet heat olive oil over medium heat, add the chopped red onion and saute for about 5 minutes or until it turns golden. Add Italian seasoning, garlic, zucchini, and olives. Saute 5 minutes more.
Move vegetables to the side of the pan and add halibut fillets; cook for 3 minutes then flip. Add tomatoes, fresh basil, and fresh oregano; add a little water if needed. Cover and simmer on low until halibut is done and flakes easily, about 10 minutes. Add the sherry vinegar and serve.
Interested in more delicious recipes? Pick up your copy of Whole Life Nutrition Cookbook at Vitalia today, 15% off for the month of May!
Sincerely,
The Team at Vitalia Health Care