Back to School Time!
With the new school season comes a lot of stress for many kids and parents. The #1 complaint of University and High School kids is stress. Many people also feel tired, depressed, anxious, and have troubles sleeping. Getting back on track with a good routine can be difficult but is essential to good energy, mental clarity, and reducing your stress.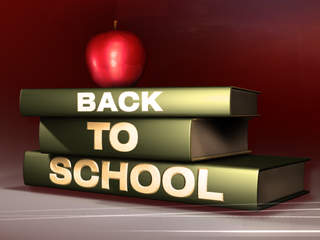 Here are some natural health tips to help you get back on track after the summer:
I always recommend taking a good multivitamin/mineral complex to provide essential nutrients our body needs when dealing with stress and increased physical or mental demands. A multivitamin high in B vitamins will help your body produce more energy and handle stress better.
Fish oil is essential to optimum brain functioning. The EPA and DHA from fish oil helps learning, improve your memory, mood, concentration and ability to focus.
Lastly, trade that coffee for a cup of green tea. You will enjoy improved energy without the feelings of anxiety that can sometimes accompany your favorite cup of coffee.
Healthy eating habits are so important for a healthy body and mind. Avoid sugars and processed foods. Never skip breakfast. Drink 8 glasses of water per day.
Get on a proper sleep schedule. Most teenagers and adults need seven to nine hours of sleep each night. Getting enough sleep is essential to feeling energized in the morning, improving your memory and helping you manage stress.
Click HERE for more detailed recommendations on healthy habits to get you back on track after the summer.
Visit us at Vitalia Health Care in Vancouver for a consultation with one of our Naturopathic Doctors. We develop individualized programs to meet your specific health needs.
This includes our weight loss programs, specific nutrition evaluations and consultations, and developing a supplemental program specific to your health needs. Call us today!
Yours in health,
Dr Tasreen Alibhai, ND
---
Shape Up for Fall!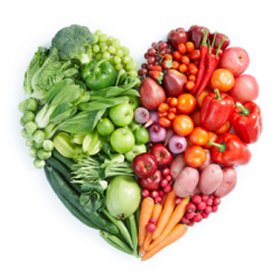 The two best times of year to think about detoxifying your body are spring and fall. After the fantastic summer that Vancouver just had, September and October will be optimum months to remove toxins and excess pounds that our bodies can endure this time of year. Additionally – by tuning up your body it will prepare the immune system for the up-coming cold and flu season.
A cleanse can last anywhere from 1 – 3 weeks and comes in many forms. Our favourite protocol at Vitalia is dietary-based with a few additional supplements to increase metabolism, support liver function and improve energy. Removing foods such as sugar, unhealthy fats, dairy, gluten and known sensitivities which can cause inflammation and lead to unwanted symptoms should be a part of a good cleanse. Fish oils, probiotics, herbs and fibre will also help to remove toxins and ensure strong digestive health. As each person is unique, an effective cleanse or detox takes into account individual requirements. Please click HERE to read about our basic cleanse and consider booking an appointment to have a detailed, personalized protocol developed for you by our naturopathic doctors.
Acupuncture can be an excellent treatment to reduce stress, improve sleep and energy and reduce inflammation and muscle pain and should be considered along side your fall cleanse.
In an effort to experience the benefits of acupuncture, we are offering a special until October 31st – purchase buy 2 sessions and receive the 3rd FREE!
---
Herbs and Their Health Benefits
As a continuation of our 2 part mini-series by Dr. Jennifer Luis on the health benefits of our everyday kitchen spices and herbs, we take a look at the health benefits of Cayenene and Tumeric!
Cayenne, Capsicum frutescens.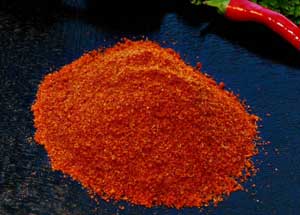 This spicy culinary herb does more than just set your mouth on fire. In small doses cayenne can stimulate appetite and be used as a gargle for sore throats due to its antiseptic nature. Topically in an ointment of cayenne extract called capsaicin, it can be used as a vasodilator to promote blood flow to an injured area and reduce pain by depleting substance P (a communicator of pain to our pain receptors). If ingested it can stimulate circulation while lowering blood pressure and helping to break down clots. http://www.bbc.co.uk/food/cayenne_pepper
Tumeric Curcuma longa.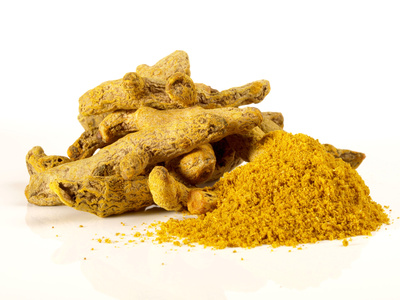 This root is in the same family as ginger has too many medicinal properties to properly address. Commonly used in curry dishes, the active medicinal ingredient is called curcumin and can be used for a wide variety of health concerns ranging from gallstones to cancer to cardiovascular disease, arthritis and gastric ulcers. Curcumin is known for its potent anti-inflammatory properties for use in auto-immune diseases, inflamed joints, digestive disorders, atherosclerosis and cancer. It protects the liver and can be used in cases of liver disease such as hepatitis and cirrhosis. Curcumin must be extracted properly and placed into supplements in forms that are absorbable so it is not recommended that generic brands of curcumin be used for medicinal purposes. http://www.bbc.co.uk/food/turmeric
---
Gluten Free Recipe
Creamy Butternut Squash Soup
(Recipe source: Whole Life Nutrition Cookbook)
Try this amazing soup recipe, perfect for the Fall season!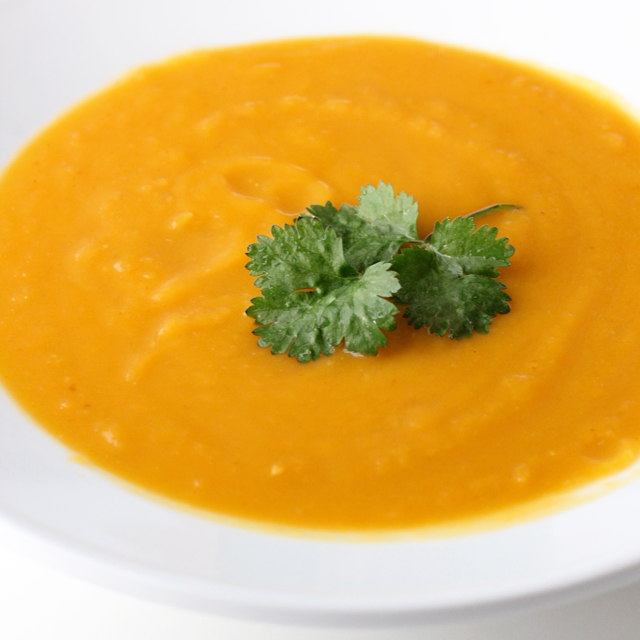 Recipe:
2 tablespoons extra virgin olive oil
1 large onion, chopped
6 cloves garlic, crushed
1 teaspoon crushed red chili flakes
one 4 to 5 pound butternut squash, peeled and cubed
3 to 4 cups chopped tomatoes or one 28-ounce can
2 cans coconut milk
4 cups vegetable stock
1/2 cup chopped cilantro
2 tea spoons sea salt, or to taste
1. Cut the squash in half. Scoop out the seeds. Peet the squash with a sharp knofe then cut into cubes. Instead of peeling and cubing the squash, you could also bake the squash in the oven, then scoop out the cooked flesh and add it to step 3 below.
2. In a large 8-quart stock pot heat olive oil over medium heat, add onion and saute for about 5 minutes. Then add garlic and chili flakes, saute for 1 to 2 minutes more, stirring frequently so the garlic doesn't burn.
3. Add the squash, tomatoes, coconut milk, and vegetable stock; cover and simmer over low heat for about 30 minutes or until squash is very tender.
4. When squash is cooked, add cilantro and stir. Ladle some of the soup into the blender and blend on high until very smooth and creamy, transfer to a clean pot. Continue to blend soup in batches until all of the soup has been pureed. If you like your soup a little chunky, then puree only half of it.
Enjoy!
Interested in more delicious recipes? Pick up your copy of Whole Life Nutrition Cookbook at Vitalia today!
Sincerely,
The Team at Vitalia Health Care