Finally! Spring is in the air! As the seasons change, its best to make sure your immune system is ready for it. The flu virus seems to be lingering a bit longer this year and Dr. Alibhai has some great tips to keep you healthy and ready for Spring.
Along with the warmer weather comes those dreaded spring allergies read below for some tips from Dr. Luis on how to beat those nasty allergies before they even start!

Come and see us today, our Naturopathic physicians can help get healthy and stay healthy during this Spring Season! Call us at 604-566-9355 to book your appointment.
Supporting Your Immune System as Spring Approaches!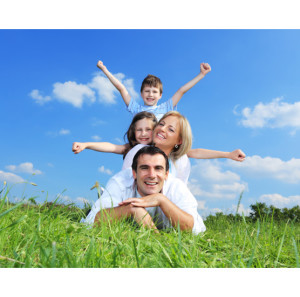 It's hard to believe its already March! Spring is just around the corner. This year it seems the influenza virus is still around and still strong! So many people are suffering from the nasty flu virus. It is important to support your immune system so you can stay healthy and enjoy the change of season.
I have always been an advocate for Vitamin D supplementation. I believe raising your blood Vitamin D levels is one of the best ways to strengthen your immune system. I recommend getting your blood levels above 80nmol/L. A simple blood test available at Vitalia Health Care can measure your Vitamin D levels.
I also recommend oregano oil to keep those nasty viruses away. At the first sign of a cold or flu, place 4 drops in warm water, gargle and swallow three or four times a day. Do this once a day for prevention. Pregnant women should not take Oregano oil.
Also support your immune system by taking a high quality probiotic daily. 70% of your immune system is found in your digestive system, so protect it with good bacteria.
Lastly, don't forget your flu prevention hygiene. Wash your hands frequently, reduce stress, get 8 hours of sleep every night and avoid processed foods high in sugar.
If you are looking for effective ways to increase your immune system, come to Vitalia Health Care for an intravenous IV specifically formulated to boost immunity.
Stay healthy, keep warm and remember, Spring is almost here!
Yours in health,
Dr Tasreen Alibhai, ND Naturopathic Doctor
Preparing for Spring Allergies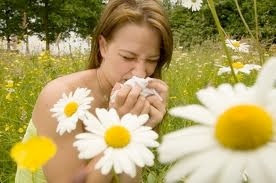 Spring is around the corner and you may have already noticed some trees budding and spring flowers making their ascent. Or, you may have already noticed itchy ears and nose accompanied by sneezing. Our seasonal allergies on the West Coast start as early as February, with Alder trees being the first. Environment Canada has pollen counts and charts available on their website for more information.
Preparing your body beginning 2 months before symptoms start can help to reduce your body's response to pollen. Allergens such as pollen cause histamine to be released from pockets in white blood cells that sit in the skin and along mucus membrane surfaces such as the nose, mouth and throat. Histamine is responsible for itchy eyes, nose, skin, inner ears and palate and runny noses. Potent natural anti- histamines that can reduce the release of histamine are Vitamin C and quercetin. Quercetin has also been studied for its antiviral, anti- inflammatory and anti-cancer properties. Food sources that have higher amounts of quercetin include citrus fruits, broccoli, red onions, green tea and red grapes.
Intra-venous (IV) therapy using Vitamin C in high doses will prepare the body for seasonal allergies and reduce the potency of symptoms. A few IVs before symptoms started followed by weekly sessions for the most difficult 4 weeks along with oral quercetin reduced my grass allergy symptoms by 90%.
Call us today at 604-566-9355 to talk to one of our naturopathic doctors about how they can help you with your spring allergies before they start!
Spring Time Recipe!
Pasta with Chilli Tomatoes and Spinach
(Recipe source: BBC: Good Food)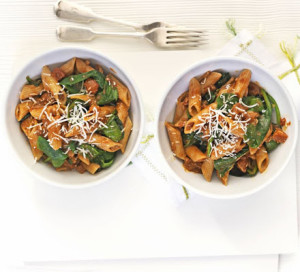 Try this easy to make and nutrient rich pasta!
Recipe:
Serves 2
2 tsp olive oil
1 onion, finely chopped
2 garlic cloves, crushed
1/2 tsp dried chilli flakes
200g gluten free penne pasta
400g can chopped tomatoes
100ml red wine
1/2 tsp dried oregano
125g bag young spinach leaves
25g Parmesan cheese or vegetarian alternative, grated
Method
Heat the oil in a non-stick frying pan and gently fry the onion, garlic and chilli flakes, stirring regularly, for 5 mins (add a little water if they begin to stick).
Cook pasta following pack instructions. Add the tomatoes, wine and oregano to the frying pan and stir to combine. Bring to a gentle simmer and cook, stirring occasionally, for 10 mins.
Shake the spinach into the pan and cook for 1-2 mins until wilted. Drain the pasta and tip into the pan with the sauce. Toss to combine, sprinkle with cheese and serve.
Enjoy!
Sincerely,
The Team at Vitalia Health Care