Thyroid Awareness and Screening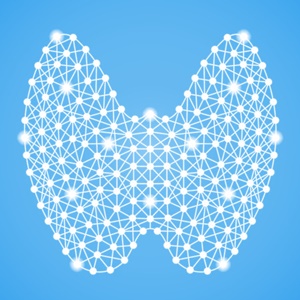 Having a thyroid disorder is coined the "unsuspected illness" as so many health symptoms could be due to a thyroid problem. It is estimated up to 60% of people with a thyroid disorder are not aware of their condition. Learn about the symptoms, screening and treatment through our thyroid awareness and screening program.
The initial visit includes a detailed medical history, physical exam of the thyroid and any related body system.
Options of primary lab testing includes:
- Extended Thyroid Panel (TSH, Free T4, Free T3, Thyroperoxidase AB, Thyroglobulin AB, Reverse T3)
- 25 OH-Vitamin D
- iron levels
Additional testing may include:
During the follow up consultation, all lab findings will be discussed and treatment options will be explained.
**In order to prepare for your appointment, book a morning appointment that works into your schedule without increasing stress (all hormones are connected!). Eat a good breakfast and do not exercise prior to coming in. If taking vitamin D or biotin, stop at least 4 days prior to your appointment. If already on thyroid medication, do not take the morning of the appointment (you can take it later that day as directed.)
Also Read These Related Pages
Stres Impact on Thyroid
Vancouver Thyroid Centre
What does the Thyroid Do?
Thyroid Health through Nutrition
Comprehensive Thyroid Assessment
January is Thyroid Awareness Month!
Low energy? How thyroid conditions can be overlooked.
How Supporting Your Thyroid Can Help You Achieve Your Wellness Goals