Come and see us today, our Naturopathic physicians can you help get healthy and stay healthy! Call us at 604-566-9355 to book your appointment.
May monthly special: Receive 10% off any service (excluding lab tests and supplements) when you use the code: Vitalia summer14

Getting Your Skin Ready For Summer!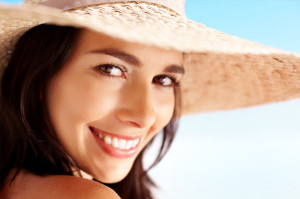 Summer months are almost here! Although most of us are ready for the sunshine ahead, we should also be thinking about ways to protect our skin from the ultraviolet rays of the sun. Our skin cells are easily damaged from the sun's rays. Age, nutritional status, hormone status; all play a significant role in affecting how our skin cells react to the sun. Photodamage can lead to sunburns, hyperpigmentation (or melasma), wrinkles, and even skin cancer. Now is the time to increase antioxidant nutrients both internally and topically to help protect your skin from sun damage.
Here are my top recommendations to get your skin ready for summer.
Its all about the antioxidants! Vitamins such as Vit A, C, E and D can significantly reduce sun damage to your skin cells and protect from burns, hyperpigmentation and skin cancer.
Essential fatty acids are the good fats found in fish oil, flax oil, borage oil and evening primrose oil. All these EFA's improve skin hydration, elasticity and increase protection from the sun.
Glutathione is our master antioxidant. Normally made by the liver to detoxify our body, this is the first antioxidant to decline as our liver is exposed to and overburdened by toxins. Taking a stabilized liquid glutathione supplement or receiving an intravenous infusion of Glutathione increases the body's ability to clear toxins. The end result is a healthier body and glowing, acne free skin! Glutathione is normally very unstable in a supplement form. Vitalia Health Care offers both an intravenous infusion of stabilized Glutathione and a unique drinkable liquid liposomal Glutathione that is very stable.
Topical antioxidant treatment is just as important as taking supplements. I recommend both a high SPF sunscreen and Code 4 from Celazome, both available at Vitalia Health Care. Code 4 is a spray lotion that protects the skin from sun damage, aging, dark spots and wrinkles. It also reverses the appearance of aging and sun damaged skin. Ask us for more details.
See us at Vitalia Health Care for more information on how to get ready for summer and protect your body while you enjoy the sunshine!
Yours in health,
Dr Tasreen Alibhai ,ND
Losing That Belly Fat By Looking At Hormones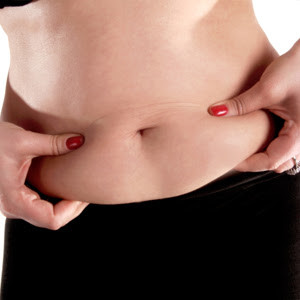 Losing belly weight can be a difficult task. Often we assume that restricting calories (ie eating less) along with intense exercise is the key to weight loss. However Dr. Natasha Turner, a Canadian Naturopathic Physician and regular guest on Dr. Oz's show explains that there is more to weight loss than diet and exercise. Her equation in The Hormone Diet looks like:
Lasting fat loss = hormonal balance + (calories in – calories burned)
This means that a deeper look into the body's hormonal regulation and production should be evaluated. Sex hormones, metabolism (thyroid) hormones, stress (cortisol) hormones and "mood modifiers"known as neurotransmitters (dopamine, serotonin, GABA etc.) all contribute to making the body run efficiently. Too much or too little secretion of any one of the above can lead to symptoms such as poor sleep, fatigue, inability to lose weight, irregular periods, low moods and libido and more. This will in turn impact weight loss efforts and can be extremely frustrating.
Stress and the associated hormone cortisol is one of the most important hormones to balance. When cortisol levels are high due to high stress (mental/emotional and physical such as intense work-out regimes) the body shifts over to survival mode and begins to store fat, especially around the mid-section. This is one of the many reasons why yoga or other calm activities (walking, journaling, meditation) should be a part of any weight loss program and life in general. It shifts the body back into "rest and digest"mode which in turn will allow for fat mobilization and usage. Sleeping well through the night for a solid 6-8 hours will also help the body to de-stress. Often what is observed is that as stress levels begin to lower, sleep quality and quantity improve.
There are many herbs and supplements that can augment hormone balancing once the specific requirements of an individual have been determined. By identifying hormone imbalances both with laboratory analysis and symptoms a complete and custom-made weight loss program can be created and monitored for long-lasting success. For more information, please visit our website or call to make an appointment.
A recipe from The Supercharged Hormone Diet" By Dr. Natasha Turner
Breakfast Mixed Berry and Pomegranate Smoothie (2 servings)
Blend together:
2 scoops whey protein isolate
1 cup frozen mixed berries
1/4 cup unsweetened pomegranate juice
2 tablespoons almond butter
1/4 cup water
1/4 cup ice cubes
Yours in health,
Dr. Jennifer Luis, ND
Dr. Jennifer Luis is a naturopathic physician at Vitalia Health Care and is currently accepting new patients. Please visit our website for more details.
Detoxifying Beet Salad for Spring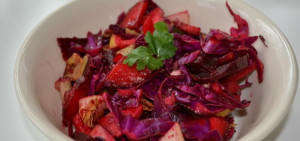 Try this delicious recipe – great for detoxing from all of winter's comfort foods! Recipe Source: MindBodyGreen
Ingredients
2-3 beets
1/2 medium-size red cabbage chopped
2 stalks celery, chopped
1 small cucumber, chopped
1 small green apple, chopped
2 Tbsp. apple cider vinegar
cilantro, chopped
juice of 1 or 2 Meyer lemons
sea salt and freshly ground pepper (optional)
1 tsp. cumin powder (optional)
Directions
Boil a pot of water and place the beets in the water. Let boil for 10-12 minutes until beets are cooked.
Peel and slice beets.
Mix all ingredients and toss well.
Add salt and pepper to taste. You may also add cumin powder for added flavor.
Enjoy!
Sincerely,
The Team at Vitalia Health Care