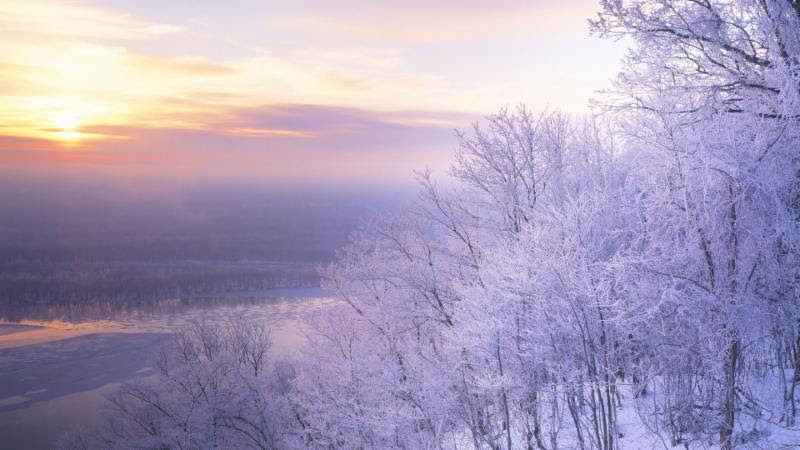 January 2016 Issue
Does your New Years Resolution include weight loss?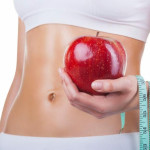 Vitalia Health Care can help. Our Weight Loss program is designed to kick start your metabolism, help you lose those unwanted pounds and improve your overall health.

Watch for exciting new announcements about our metabolic program coming soon!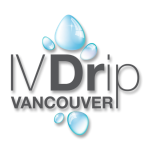 IVDrip Vancouver is coming to Vitalia Health Care!
Details are coming soon!
January Specials:
Book an initial consultation and receive a complimentary Body Composition Assessment ($40 value!)
Mention Promo Code: New Year when booking appointment
New Year, Healthier You!
Happy 2016!!! We hope you and your family enjoyed a wonderful holiday season and New Years.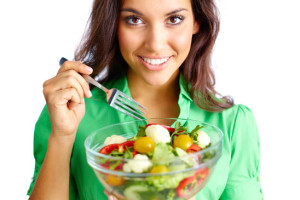 January is here! This is the time many of us think about detoxifying our body. The holiday
season can be a time of overindulgence, including more sugar, processed foods and alcohol.
A detox is a great way to recover from the holidays, kick start your health for the New Year and enjoy all the benefits such as increased energy, better sleep, glowing skin and weight loss.
Some simple steps you can take to kick start your January detox includes:
Swap white products for whole grain products. Consider       avoiding all Gluten products for 2 weeks.
Avoid refined sugars. Choose whole fruit, nuts and seeds as snacks.
For lunch and dinner, ½ of your plate should be vegetables. Add cruciferous veggies for cleansing and supporting your liver.
Drink at least 8 glasses of water a day. Add fresh squeezed lemon to your morning water and drink when you wake up.
Avoid caffeine and alcohol for 2 weeks.
Here is an example of my healthy eating plan outline. Follow this outline with the recommendations above to kick start your New Year's detox and enjoy a healthier YOU!
At Vitalia Health Care, we offer comprehensive detoxification programs customized for you. Call us today to book your appointment!
Yours in health,
Dr. Tasreen Alibhai, ND
Attainable New Year Goals 
I like to think of resolutions more in terms of goals that can be
achieved throughout the month/year/decade rather than a strict new regime that needs to start in January and last for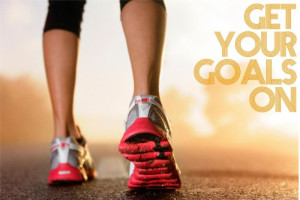 ever.  The truth of the matter is that most people are unable to keep to resolutions for more than a few weeks into January.  If we are ready to improve our health, our careers and our creativity then it is important to set-up for success and create goals for the long term.
Looking at health and wellness goals for this fresh, new start why not begin with something attainable?  Here are 5 suggestions to ease into improving diet and lifestyle for 2016:
Start off with a sugar-free diet for 3 weeks.  Most of us indulge over the holiday season and quite frankly are ready for this challenge.  Excess sugar is stored away as fat in the body and can lead to feeling sluggish, tired, excess gas and bloating and water retention.  It really only takes about 2-3 days of sugar-free eating to lose the sugar cravings and a noticeable spike in energy and mental clarity often takes place.  If eating sugar-free (which means no white sugar, honey, maple syrup, agave, alcohol and low fruits) is too much of a challenge, break it down into no refined sugar or no alcohol.  Your body will thank you!
Get back to exercise twice per week.  It can be a real challenge to start-up with an exercise program initially, especially if you are lacking energy (hint: try the sugar-free challenge first, then you may crave adding in some exercise).  Don't over-do it at the start, you should feel recharged after a workout, not needing a nap.  A mixture of cardio and weights in intervals has proven to be the most effective way to lean down and increase muscle mass.  Consider personal training, joining exercise classes or just get outside and walk, hike or snowshoe.
Add in some greens.  There is almost nothing better than a green smoothie or Green's drink to improve energy and metabolism.  Loaded with B-vitamins and minerals it is the perfect pick-me-up for that afternoon fatigue that many people feel after lunch.  Our favourite Greens Powder is available at Vitalia, or try making your own smoothie.
Try fermented foods.  The long list of health benefits of probiotics is a whole other topic, try adding in either probiotic capsules or foods rich in probiotics such as kefir, sauerkraut or home-made fermented vegetables (easier than you think!).  This can help improve energy, flatten bloated tummies and reduce excess gas and even improve immune function.
Start some basic supplements. A good quality
B-Complex can boost energy, improve metabolism and help correct hormone imbalances.  Omega 3s have a multitude of functions including decreasing inflammation, reducing cholesterol, improving mood and brain function as well as contributing to eye health.  Vitamin D is actually not a vitamin but a steroid that acts like a hormone in the body.  People with adequate levels of Vitamin D are less likely to develop auto-immune diseases, seasonal depression nor have prolonged or reoccurring illnesses.  Always buy supplements from a good-quality health store or though your naturopathic doctor as supplements can have additives and contain less of the active ingredients than reported unless there is third-party testing.
Yours in health,
Dr. Jennifer Luis, ND
Good Bacteria (Probiotics) for Immune Health
Cold and Flu season is in full swing and we are seeing some
doozies.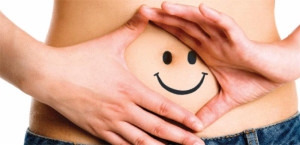 To keep your immune system strong don't forget to include fermented foods, which are high in good bacteria, in your diet.  Good bacteria, known as Probiotics, help to fight off pathogenic (bad) bacteria, and high levels are vital for gut health. Gut health, in case you are wondering, is essential for immune health. The gut is the gateway into the internal environment of the body.
It is not commonly known that up to 80% of your immune tissue is in your gut, because the gut is constantly exposed to toxins, bacteria and yeasts.   If your level of good bacteria in your gut is not high, then your immune system has to work harder to fight off the offending pests.  This means that body is left with less reserves for dealing with cold and flu viruses.
A recent study published in the Journal of Science and Medicine in Sport found that found a group of athletes in New Zealand that took probiotics, had about 40% less colds and gastrointestinal infections compared to the palcebo group. While the direct relationship between probiotics and the immune system requires more research, it seems worth while to take probiotics to avoid colds, or get through them faster when they hit.
Probiotics can be consumed from taking a supplement as well as by including Kefir, Saurkrout, Kombucha and Kimchi in your diet.
Yours in health,
Dr. Natalie Waller, BSc. Kin., ND
Naturopathic Physicains and Botox?
Naturopathic Physicians (ND) in BC are now regulated to use neuromodulators like botox. Most NDs that have incorporated this in to their practice are using the more natural version known as Xeomin.

The question that keeps coming up is "Why are NDs using botox"?  I generally have a very simple answer, Why Not!
Many NDs work in the anti-ageing field in some way or another.  We recommend diet modifications and Neutraceuticals that help repair damage and ultimately slow the ageing process. Most of our patients want to look as good as they feel, botulinum neuromodulator is a perfect fit. It has a proven safety record and is non-invasive.
Individuals that want this service will seek it out no matter what, the advantage with being treated by an ND is that we look beyond the surface. We are trained to look at the body as a whole so we can provide advice about nutrition, hormone balance, and correcting conditions that may accelerate the ageing process like Diabetes.  This is a real benefit to anyone who is serious about anti-ageing and regeneration.  A quick injection of a neuromodulator will smooth the lines, but complementing with a health program will repair the damage and help a patient feel more youthful, inside and out.
At Vitalia Health Care your first visit with Dr. Waller or
Dr. Luis, is scheduled for a half hour (time included in price of treatment) so we have a little time to touch on your overall health concerns and offer advice as well as administer treatment.  Future visits just for health concerns can always be made if more time is required to develop a comprehensive plan.
Yours in health,
Dr. Natalie Waller, BSc. Kin., ND
Sincerely,
The Team at Vitalia Health Care