Bowen Therapy to Relieve Back Pain
Bowen Therapy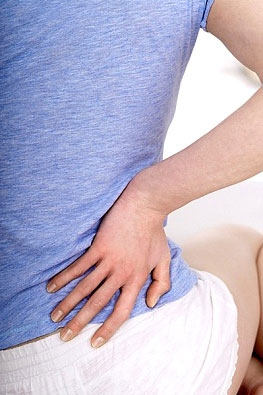 Bowen therapy is a holistic remedial body technique that can safely and effectively address many common health concerns. This self-healing and all-natural process has helped tens of thousands of people worldwide find relief from everyday aches and pains while improving their overall quality of life. At Vitalia Health Care in Vancouver, between 3 and 5 sessions of Bowen therapy – lasting less than an hour each – has been proven effective in returning the body to a pain-free, relaxed state. Bowen therapy is successful at treating a number of health problems, including joint and muscle pain, back and knee pain, as well as other issues like carpal tunnel syndrome, allergies and infertility.
How Bowen Therapy Helps
Bowen therapy is performed on the deep fascia, or soft tissue. Used on everyone from newborns to the elderly, this holistic treatment aims to treat the patient as a whole, focusing on the cause of the problem instead of simply treating the symptoms. If you suffer from any type of pain, including chronic pain, you may find a few sessions of Bowen therapy beneficial. Bowen therapy often provides rapid, long-term relief and is known to improve a number of ailments, including:
Posture
Circulation
Joint mobility
Lymphatic and venous draining
Normalization of tissue integrity
Elimination of toxins
Assimilation of nutrients
Bowen Therapy Treatment
Consisting of a series of small movements applied at various pressures, Bowen therapy is usually gentle and pleasant to the patient, as therapists use light manoeuvers on the tendon, muscle and ligament. Bowen therapy is known as an ongoing therapy. While most patients find relief after just one session, most can expect a better step towards recovery after at least three sessions. Additional treatments may be necessary for patients that have chronic or long-standing conditions, or have repeat injuries. Periodic sessions of Bowen therapy can help maintain body integrity and prevent problems.
Balancing the Mental & Physical
Bowen therapy has been found successful in safely addressing a wide range of health problems, from back pain to general fatigue. It aims to provide a balance between the mental, physical and emotional planes. Bowen therapy can be used to treat various conditions, including the following:
Whiplash
Acute and chronic fatigue
Colic
Frozen shoulders
Digestive problems
Head and neck tension
Accident and sports injuries
Bed wetting
Stress disorders
Musculoskeletal imbalance and pain
Menstrual complaints
Asthma and respiratory complaints
Carpal tunnel syndrome
Learning difficulties
Sciatica
Hormonal disorders
Scoliosis
Hyperactive disorder
After Bowen Therapy
Bowen therapy can continue to work on your body for up to ten days following a treatment by a professional. During this time, the healing energies continue to flow through your body to help relieve pain naturally. On the day of the treatment, it's best not to sit for longer than 30 minutes at a time and you should not do any vigorous exercise or sports. Avoid applying any cold or heat packs to your injury and avoid hot showers. Drink at least 8 glasses of water a day to stay hydrated. The gentle and non-invasive method of Bowen therapy will help to leave you feeling relaxed and regenerated both mentally and physically. It's all about helping your body heal itself.
Vitalia Health Care is pleased to offer patients Bowen therapy as one of many treatments available at their Vancouver clinic. For more information on Bowen therapy or any other treatments or services available, call Vitalia Health Care today at 1-604-566-WELL (9355).