Vitalia Health care INC in Vancouver offers a comprehensive Female Hormone Assessment
Testing options include: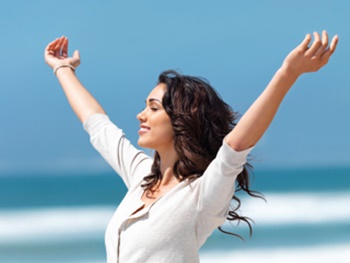 Dried Urine Hormone Test which uses a urine sample to assess both sex and adrenal hormones including their metabolites
A one-month long assessment of Estrogen and Progesterone using saliva samples collected throughout the month
Comprehensive blood tests for Thyroid Hormone Levels, fasting insulin, vit D, iron levels, B12 levels, an assessment of liver function and hormone testing including FSH, LH, Estrogen, Progesterone, DHEA, prolactin, SHBG and Testosterone.
A Comprehensive Stool Test if indicated in cases of digestive symptoms such as constipation, gas and bloating.
Hormones affect almost every aspect of our health. From our mood, to our skin, libido, how we handle stress, there are many aspects of our health that are directly affected by hormones.
Hormonal symptoms a woman may experience typically starts between the ages of 35 – 50 years old. Symptoms tend to be worse as a woman enters late perimenopause and then into menopause; These symptoms may affect her quality of life.
Common symptoms may include
Brain fog
Vaginal dryness
Low libido
Interrupted sleep which may then result in fatigue, anxiety, reduced word retrieval, and brain fog
Absent periods, frequent heavy bleeding or spotting with more painful cramping
Hot Flashes that may significantly affect her quality of life
Changes in mood ( depression and/ or anxiety)
The transition from perimenopause to menopause, ( typically from the age of 35-50 ) is the time where symptoms such as anxiety, depression, fatigue, low libido, interrupted sleep, low tolerance to stress, acne, hair loss, hot flashes may increase, for some it may be affecting QOL . Many symptoms a woman is experiencing may be due to imbalances in her hormones.
A comprehensive Female Hormone Assessment at Vitalia Health Care evaluates 3 main areas of a woman's hormone and metabolic health.
When assessing and treating hormone symptoms, it is important to consider the FULL hormone picture as well as a woman's metabolism. Hormones are a complex puzzle. The 3 main areas evaluated include:
*Levels of sex hormones and their metabolites
*Levels of adrenal hormones including cortisol, cortisone, DHEA and their metabolites
*Metabolic markers including assessments of blood sugar, insulin, liver health, iron, vit D and thyroid health.
By evaluating and addressing all 3 areas, your Naturopathic Physician (NP) at Vitalia Health Care will work with you to identify the underlying root cause of your hormone symptoms and develop a treatment plan to address your symptoms as well as focus on disease prevention
During the years leading up to Menopause there is an increases Cardiovascular and diabetes riskl By assessing key glucose markers and inflammatory markers, your NP can develop a preventative treatment program. This includes dietary suggestions, supplemental suggestions and Bio-identical Hormone Replacement Therapy;
With proper dietary changes, lifestyle changes, management of stress, a reduction in body inflammation and properly prescribed bio-identical Hormone replacement therapy, many of our patients report better health, improved energy, they describe they feel the "cloud has lifted" , they feel more like they used to or in some cases may feel even better! Do remember that everyone is unique and not all patients report these benefits. Speak to your Naturopathic Doctor about benefits you may experience based on your unique health.
These benefits may include; improved skin health ( a more youthful look), improved mood , improved sleep, enhanced libido, reduction of hot flashes and improved weight management
Other areas assessed during a hormone work- up include: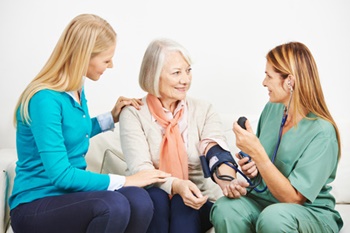 Insulin resistance which may be associated with hot flashes, brain fog and fatigue. If diagnosed with Insulin Resistance, your NP will work with you to improve insulin sensitivity, reduce inflammation and balance your hormones.
Sexual health including low libido and vaginal dryness.
Stress hormones are also evaluated as the level of stress hormones may directly impact your symptoms and sex hormone health.
Thyroid hormones are also evaluated as thyroid health may have a significant impact on how you feel and in the balance of your hormones.
From a Comprehensive Female Hormone Assessment , your Naturopathic Physician and Registered Holistic Nutritionist at Vitalia Health Care INC can develop a treatment plan that includes nutrition guidance, supplement recommendations, lifestyle management and possibly bio-identical HRT if indicated. The type of test and the time of collection is customized specifically for the patient.
If available, please bring in the following information to your first appointment:
-a 3 month log of your period history including a list of the first day of flow, how long your menstrual flow lasts, how heavy your periods are and any symptoms associated before or during your period. Tracking your periods is useful with a period tracker. If you have had any blood work completed with your family physician during the last 3 months, please do bring those results.
Dr Tasreen Alibhai, ND